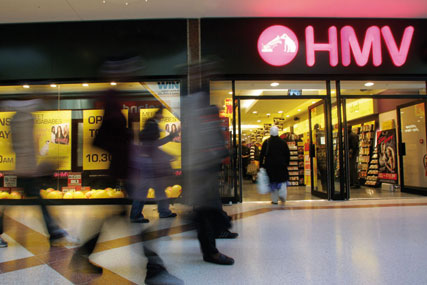 For the 52 weeks ending 24 April 2010 the parent company of both retail brands witnessed total sales growth of 3.1%, resulting in record sales of £2bn.
The financial results come as HMV continues efforts to transform its business model. In January HMV acquired live venue business, MAMA, 12 months after an initial joint venture between both companies.
HMV also acquired a 50% stake in 7digital in September, as part of its efforts to grow in the online arena.
In December HMV appointed Sarah Hughes as head of online as the company facing increased competition. In the six weeks to Christmas 2009 The Hut Group recorded a 188% year-on-year increase in the number of orders placed.
In 2009 HMV rolled out its loyalty card scheme, Purehmv, which it claims has one million members, ahead of expectations.
HMV laid out a transformation strategy for revitalising the Waterstones brand in the past year, while aiming to take advantage on the downfall of Borders.
In September 2008 Waterstones launched its e-books offering and it claims to be approaching one million downloads.
Simon Fox, chief executive at HMV Group said: "The Group's full year performance was pleasing, with record sales and a 17.7% increase in profits, driven by a strong performance at HMV UK, as we continue to transform this business into a broad-based entertainment brand."
"While at an early stage, the three pillars of our new strategy to continue to evolve HMV's product mix, grow in live and ticketing and turn around Waterstone's are progressing on track, as we continue to position the Group for the changes that are taking place in our markets."