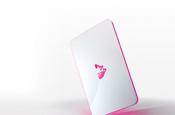 Purehmv costs £3 to join and allows members to gain 100 points for every pound spent. Points can then be redeemed for products, which will be sent out free of charge.
The scheme has been trialled since October in East Anglia and is now being rolled out.
Rewards on offer include a poster of the film Mean Streets signed by Martin Scorcese and tickets to the premiere of the new Transformers movie.
HMV head of CRM Marketing, Matt Button, comments: "The purehmv rewards scheme will be unique in the market place. There is no other card out there that gives people access to such amazing, money-can buy rewards ranging from signed guitars to VIP tickets for film premieres.
"The real beauty of it is that in getting our customers closer to the music, film and games they love, purehmv will also enable HMV to get even closer to its customers."