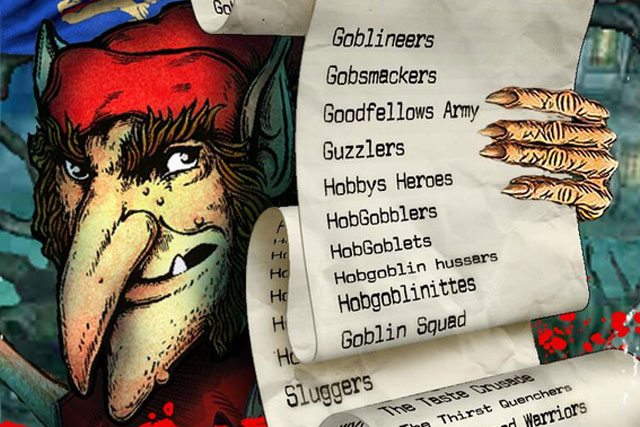 The campaign uses Google Maps to track obscure locations where Hobgoblin is consumed.
Beer drinkers can take part by Tweeting the hashtag #Goblineers. Geo-location tagging will then add their location to the map. Photos can also be added as proof of the beer's location.
Hobgoblin connoisseurs have already been tracked as far as China.
The social push has been created by Clarity, which is also managing the campaign. The activity promotes a series of five army initiation challenges, which kick off in January to select 25 fans for its taste army, the Wychwood Goblineers.
The 25 winners will each receive exclusive access to the brewery, an invitation to the Wychwood VIP summer party, a personalised Hobgoblin tankard, the chance to become a social media beer taster and a case of beer.
Challenges include recruiting a "lager boy", taking a selfie, filming a 30-second tasting video, and attending one of the five dates on the 'Hobgoblin Bringing Taste to the Nation Tour', which begins in February.
The Hobgoblin tour bus will also visit five locations around the UK as part of the campaign, to recruit new beer drinkers.
Follow @SusanBillinge