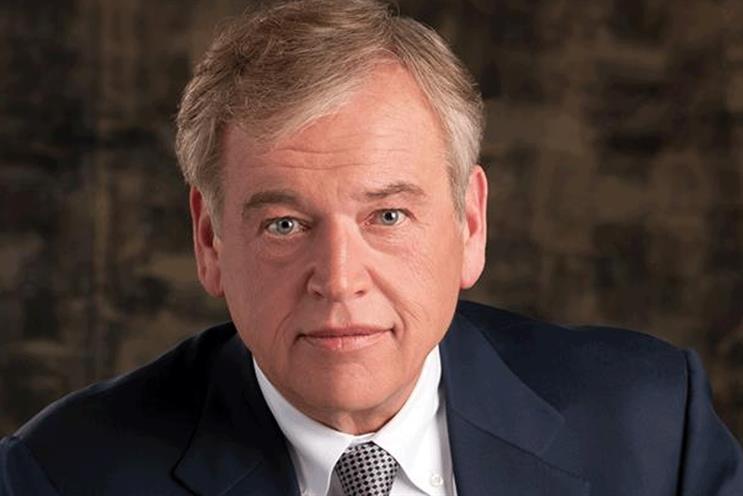 Omnicom's chief executive John Wren said the election shows "the American people want change" and immigration, terrorism and trade were key issues for the middle class.
Wren said: "Now that Mr Trump is president–elect we will have to wait and see how he will govern and who he selects as his cabinet members and advisors.
"While it is too early to tell what this change will mean for our industry and advertising and media spending, the American people, corporations and its institutions are resilient and we expect they will adapt to the new political landscape."
Sorrell on new baby: "Welcome to a rollercoaster world"
Meanwhile, WPP boss Sir Martin Sorrell described Trump's victory as a "second Brexit". He observed that "electorates at times like these clearly don't like to be told how they're going to vote, especially by the media and other elites."

Both Wren and Sorrell predicted a period of uncertainty and said it would take time to see the impact of the change on the economy and the advertising industry.
Sorrell said: "Increased levels of uncertainty will mean more hesitation to make important decisions in the short term, both by people and governments. But it may accelerate implementation of helpful reforms in the medium term to reduce uncertainty and stimulate investment as a result.

"Clearly immigration, trade and terrorism were key issues that swayed electoral opinion in a very significant way, just as they did in the UK, and probably will in the European referenda and elections to come.

"There will now be a lot of reassessment, including of polling techniques."
Sorrell added that he became a father again on US election day [November 8] and quipped: "Welcome to a rollercoaster world."
Bolloré: Trump win will have no significant impact on Havas
But Havas chairman and chief executive Yannick Bolloré said he did not think there would be any significant economic hit to the business, and the most striking thing about Trump's victory was the disruptive effect of social media on political communication.
Bolloré added: "I do not want to express a political assessment of the outcome. What I can offer, is that we can't ignore the passion generated by this election in the US and around the world.
"What strikes me the most from where I stand is how political communication has been completely disrupted."