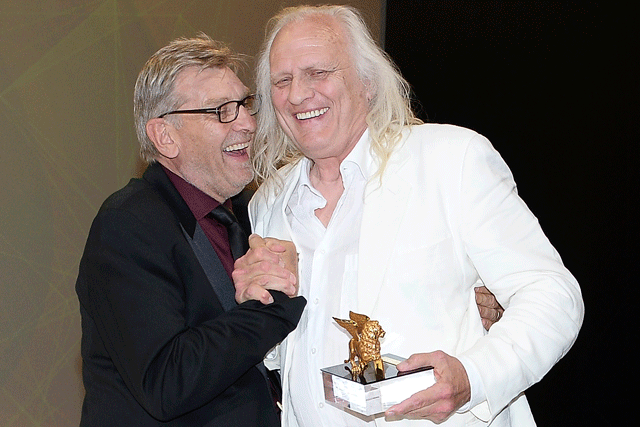 Pytka, who directed spots for clients including Nike and Pepsi, and also directed the film Space Jam, made the comments at the Cannes Lions International Festival of Creativity, where he was collecting the Lion of St Mark award.
He said: "In advertising, I think the 80s was the last age of creativity."
Pytka continued: "One of the problems we're having with advertising is lack of entrepreneurship. A lot of agencies are part of big corporations, and this could get me in trouble, but advertising is becoming commoditized and that is intrinsically evil – a form of slavery.
"When I met the best ad people in that period of time [the 80s] they were all entrepreneurs, and all willing to sacrifice their relationship with clients they were not happy with.
"Now you have the blending of advertising agencies with large corporations, that doesn't exist anymore, because of the only thing of value is profit.
"There's a certain integrity to these creative people, like [the fêted art director] George Lois. He would jump out a window before he'd accede to a client's wishes.
"He would say, 'I'm the expert, I'm the one who knows what he's doing, you have no idea. If you don't do it my way, go to the highway.'"
Pytka went on to explain that creative people needed courage to do their work and that having to justify themselves to accountants who were worried about how they bill their time was a distraction.
"Making good creative work is an overwhelming task," said Pytka. "It takes everything in your power to do something unusual, honest, special."
But Pytka was adamant that TV commercials were still a powerful way of reaching audiences, and used the Super Bowl as an example, stating that you could reach 100 million people in the US alone.
"You don't reach a mass audience in the internet," added Pytka. "You reach people who want to find you."
That said, Pytka was still positive about the role of technology in marketing: "The thinking can broaden because the germ of an idea, the commercial, can be part of a bigger picture."