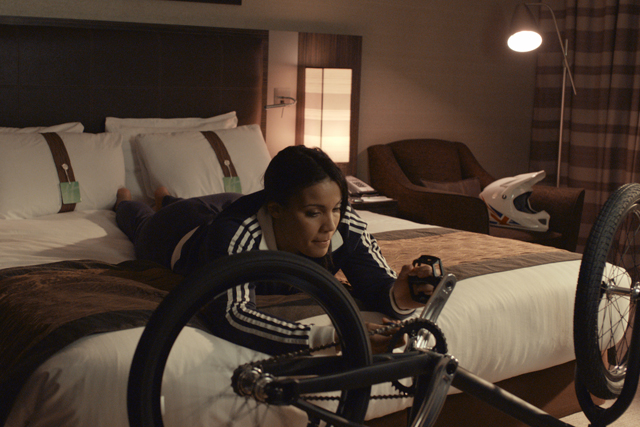 The chain, part of InterContinental Hotels Group (IHG), is looking to promote the fact that it will house more than 17,000 athletes in the Olympic Village.
TV, outdoor, radio and digital activity, which breaks on 12 March, will feature a host of Olympic hopefuls using Holiday Inn facilities, including BMX world champion Shanaze Reade, windsurfer Nick Dempsey and Paralympic table tennis champion Will Bayley.
The campaign uses the tagline 'We've been chosen to help run the Athletes' Village at London 2012… 17,000 athletes. Six weeks. One home.'
Part of IHG's LOCOG deal was that 65% of the available rooms across its 35 London hotels would be solely for Olympic bookings. IHG said 85% of these have now been filled.