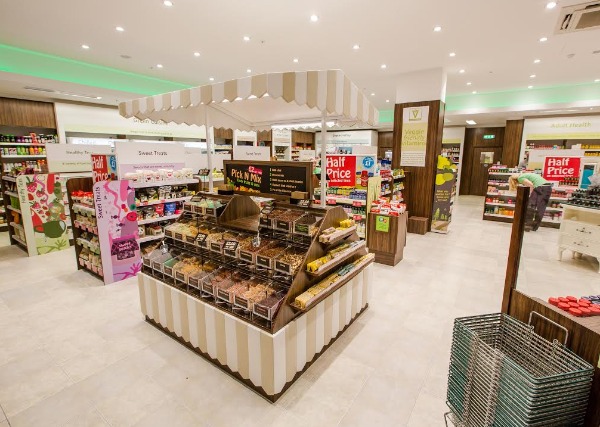 Lysa Hardy, Holland & Barrett's chief marketing officer, told Marketing the brand had been working on a major "turnaround" programme on the brand over the past two years in a bid to "transform it to become modern day."
In a bid to resonate with younger consumers, it had added more cosmetics and beauty products, food to go and would also add click-and-collect to all stores over the next six months, in a bid to tap into the 1.8 million visitors to its site each month.
It would also add oil and vinegar decanters and pick and mix seeds and nuts to new stores as part of a refit programme designed to refresh the estate. Seventy new-look stores would be opened this year, with 200 new products added to the line-up.
Hardy said the company had ramped up its marketing spend and would also roll out a new multimillion-pound marketing campaign later this month, featuring TV and print.
The campaign, Hardy said, would focus more on "hero" products in a bid to pull consumers in store, rather than in store promotions, which the brand had traditionally focused on. It will run with the strapline "the good life" and feature 3D woodland characters.
The campaign is set to feature new "unusual and weird and wonderful" products, including egg membrane supplements and snail gel cosmetics creams in a bid to intrigue consumers in store.
Hardy said: "In the last couple of years we've been really trying to do a big turnaround on the brand and transform it to become modern day. A lot of people had a very old-fashioned perception of the brand and we've changed a lot as a retailer, but people don't necessarily know that.
"What we have found is that talking about products that are unusual and weird and wonderful really gets people interested in coming in store. So the campaign of this year is on this discovery theme – discover the good life. There's a multimillion-pound spend behind it and we've invested more in marketing this year."