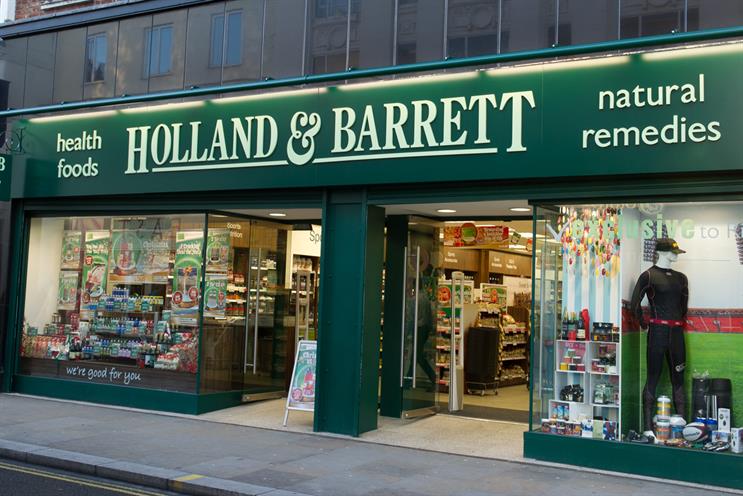 It is the first transaction by L1 Retail since it was established in late 2016, according to the Financial Times,
Carlyle bought Holland & Barrett in 2010, as part of its $3.8bn (£2.98bn) purchase of US company Nature's Bounty.
Peter Aldis, chief executive of Holland & Barrett, is expected to stay on.
Holland & Barrett has around round 600 stores in the UK and 1,150 stores in total.
Last year, the chain shifted the bulk of its marketing budget from Y&R London to FCB Inferno, indicating a more digital and content-led approach to its advertising strategy.
This deal comes soon afte Amazon's purchase of Whole Foods for $13.7bn.
L1 Retail's advisory board includes John Walden, former chief executive of Home Retail Group, Karl-Heinz Holland, former chief executive of Lidl Group, and Clive Humby, the co-founder of Dunnhumby.
The fund's aim is to invest $3bn in a select number of retail businesses that it believes can be market leaders.
The holding company for L1 Retail, L1 Holdings, also has funds to focus on energy, technology and health. It is chaired by former Standard Chartered chief executive Lord Davies.