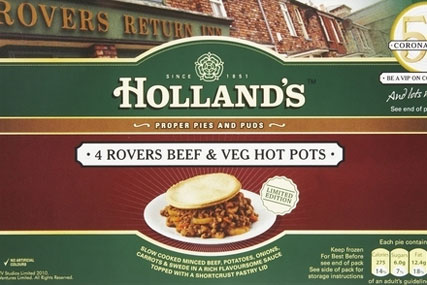 The TV campaign, created by home, coincides with the company's 50 year association with ITV soap 'Coronation Street'.
The ad will run on ITV in Yorkshire and central regions as Holland Pies promotes itself outside of the Lancashire area for the first time in its 159 year history.
Richard Marson, creative director for home, said: " Holland's is a great brand with incredible brand awareness in the North West. The challenge now is to replicate that success across the country and this ad is the first step in bringing proper pies and puds to the nation."
The TV ad features three limited edition products from Holland Pies and aims to communicate its key brand message of "Proper" through the story of an authentic pie maker.