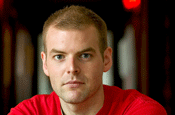 Milligan joins from Naked, a company he helped found seven years ago. During his time there, he worked on accounts including Selfridges and the Tate Galleries and developed the communications strategy for Nike's iD campaign and the launch of Skins and The Sopranos on E4.

Milligan's media career began at PHD Rocket, where he was involved in planning for clients such as the Terrence Higgins Trust and Eidos Interactive.

James Kirkham, the founder and managing partner at Holler, said: "It is a sign of our intent to secure the services of the best the industry has to offer and have the ability to offer the very highest quality in terms of strategic and planning capabilities".

Holler has a portfolio of clients that includes Channel 4, MySpace and Universal Pictures.