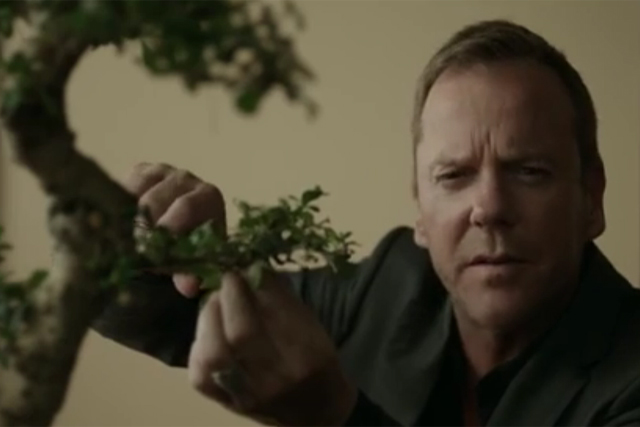 The 'Have a story' ad aims to show that "great stories begin and end with Jose Cuervo". The short film leads viewers through a series of stories that showcase the actor's recommendations for life juxtaposed against an unexpected outcome.
Each ad opens with Sutherland at a bar, where the actor slides a shot of tequila to camera and invites viewers to "have a Cuervo". They then follow him on various adventures from getting a tattoo to pruning a bonsai.
The ad will run for the next four weeks across TV, online and in 3,500 London taxis.
Company: Proximo Spirits
Brand: Jose Cuervo
Agency: McCann New York