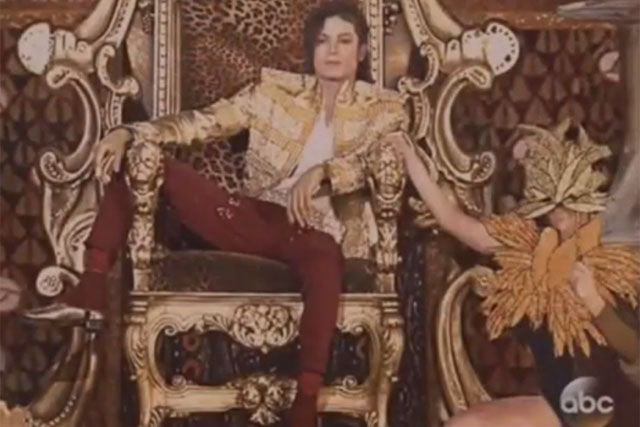 They generate huge amounts of buzz and can even be used to bring artists back from the dead. Michael Jackson's appearance at the Billboard Music Awards has dominated the headlines, Twitter went into a meltdown as Tupac 'played' Coachella, while a hologram of the late Frank Sinatra made a surprise appearance at Simon Cowell's 50th birthday party.
Amazingly though, holograms are rarely used for any serious, public-facing branding work.
First of all, what is a hologram? While the name conjures up images of Star Wars-style flickering 3D images, the name itself is a little misleading. It's actually a reimagining of a centuries-old illusion called Pepper's Ghost, and relies on a high-tech plate of glass, invisible to the naked eye and a powerful projection which is reflected off a foil to conjure up a breathtaking image on stage. Unlike a traditional 3D broadcast, the image will seem to be independent of any screen, and no-one needs fiddly glasses.
So what can you do with them from a marketing point of view? Saatchi & Saatchi wanted to make a splash at the "Nothing is Impossible" New Directors' Showcase when it hit its 20th year, usually introduced with a grand, extravagant opening ceremony. On this occasion though, they did this by bringing back the late Paul Arden, legendary former creative director of Saatchi & Saatchi London, who launched the showcase 20 years earlier but sadly passed away in 2008. The reaction was stunned silence, and the event was the talk of the show.
For a retrospective at the Design Museum in London, Christian Louboutin was invited to create the museum's first ever holographic installation, which featured Dita Von Teese and some of the brand's most extravagant shoes, highlighting the influence of cabaret on the designer's work (right). The exhibition attracted a record 38,000 visitors in its ten week run, with visitors spending a minimum of £11 a ticket, and Deyan Sudjic, director of the Design Museum, credited it with bringing "a new audience to the museum".
Money obstacles
And what are the pitfalls? The main obstacle seems to price: bringing Tupac to Coachella (below) is reported to have cost anywhere between $100,000 and $400,000 for the animation alone (the physical hardware and staging will probably have added an another six figures to the bill), but don't be too put off: there's no reason you shouldn't be able to have a mesmerising hologram for under £100,000 all in.
A decent whack, but all that pales into insignificance when you consider the opportunities: with a hologram, you could take any thing you can think of and make it appear as though it's happening right in front of you. Want to stage a live debate between two people who would never meet in person? How about bringing a band back together even though they're not on speaking terms?
At the moment, holograms are still at the stage where they're notable in themselves – they get people talking regardless of the subject matter, a bit like when any old app would generate a bit of a buzz back in the early days of the iPhone.
However, things are getting more interesting as companies become more creative: holograms are unique in that they allow interplay between the projection and what's happening on stage. Bjorn Ulvaeus used this to his advantage when he commissioned us to design a hologram for the ABBA Museum which opened in Stockholm last month: the projection allows members of the public to perform onstage alongside the ABBA lineup, and visitors can take home a recording of their performance. Holographic karaoke was one of the museum's biggest draws, and it's not hard to see why.
We're nowhere near the edges of holographic technology - as more and more marketing directors push the technology to its limits, the public will be treated to some incredible spectacles, and we can't wait to see what more can be done.