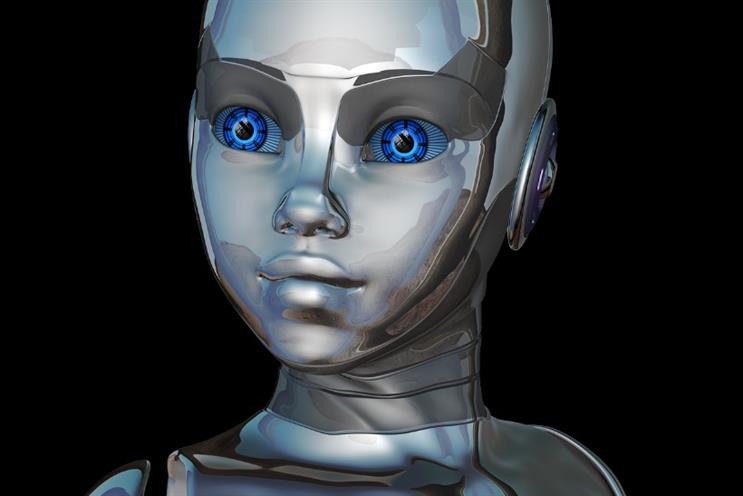 Speaking at ad agency BBH's SXW1 Digital Expo in London yesterday, Google's creative specialist Amar Thanki delved into the future, pondering how sci-fi films like Back to the Future, The Matrix and Minority Report have seeded wild ideas that are already fast becoming reality.
Marketing rounded up the most pioneering, cutting-edge innovations out there, as told by Thanki.
Virtual reality, frighteningly realistic holograms and the rise of 'uncanny valley'
Virtual reality is something brands and technophiles have been obsessed with for some time, but Thanki says technology is making it even more realistic and that the tech is "seriously about to level-up".
VR has become so realistic, in fact, that gamers may in future increasingly find themselves experiencing 'uncanny valley' - which is shorthand for being freaked out by virtual reality that is so realistic that it looks and feels like the experience of real life, but isn't quite right.
As an example, Thanki outlined laser technology and holograms that can already mimic physical objects to such a highly detailed degree so the human brain can't comprehend the difference.
Scientists are designing holograms that are made using '3D pixels', he said - i.e. tiny particles in the air to project images rather than traditional vapour or smoke.
Artificial intelligence as the next phase of human evolution
AI could dramatically enhance human life as it evolves and "will impact technology in ways we can't comprehend yet", Thanki predicted.
Just two weeks ago, he said, Illinois University developed a robot that had the IQ of a four year old child. A development that is "pretty scary" and perhaps indicative of the human evolution path to come.
AI can also enhance accuracy in surgery, he said, by separating cancerous cells from healthy cells and pinpointing where treatment is needed.
A supercomputer has already been developed that can tell with 96% accuracy whether a patient is likely to die by reading data including blood pressure to oxygen levels.
Liquid data that can transform the human body
Scientists have been able to transfer data, including genetic information, onto human cells and DNA, which could pave the way for future treatments. The data can be synthesised into liquid form, with 490bn gigabytes of data on a single gram.
Thanki said current predictions state that by 2020 all the data used in the world will amount to 40 trillion gigabytes. This could be stored on just 82 grams of DNA – the size of an egg.
"These are massive enhancements", he said.
Responsive tech and wacky self-moulding objects
Scientists are already experimenting with 3D printed clothing and have designed bikini sets that literally clean up toxins from the ocean when you swim. It's hard to imagine the concept could overtake the traditional two-piece any time soon but the concept taps into a desire for collective human action.
And then there's the concept of smart, adaptive 'intelligent furniture' that can change its shape by moving according to the proximity of a person and predicting their next action, such as sitting down.
For example, in the future you could reach over to your responsive table to put down your iPad (or probably something even more mind blowing than that) and the unit will adapt its shape to create a convenient holder. Or your furniture could adapt to create a board game for you.
Marty's self-tying shoes? Eat your heart out.
Next generation energy powered by technology
Just as Dr Brown in Back to the Future used rubbish to refuel his car, so too are scientists developing ways to harness energy from natural resources.
Now researchers have developed a portable, light weight, totally transparent solar cell that can create energy from the sun in a more powerful, convenient way than bulky solar panels. Imagine the power that could be absorbed from an entire skyscraper in sunlight, said Thanki.
3D architecture and bridge-building drones
Everyone's gone mad for 3D printing - with many a brand shoehorning it into their PR plans via the creation of fun but impractical figurines and objects.
But imagine a world where you could print hospitals, schools and cathedrals? That time is already here, according to Thanki, with 3D printers already creating intricate architectural buildings in Beijing.
Drones, too, could be used to limit the need for intensive human labour.
Researchers have programmed small drones to create a sturdy rope bridge in an experiment and in future, this could be scaled up with drones sent to environments where it is too dangerous to build.
The pilotless planes could also be used to deliver medicine and emergency supplies to developing countries and disaster-hit zones.