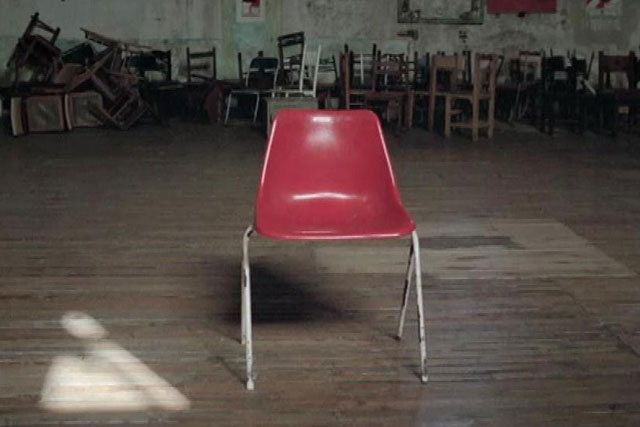 A little bit of hyperbole, we're led to believe, never did anyone any harm - even when it comes courtesy of Nielsen, a company that prides itself on the sober accuracy of its benchmarking skills.
Indeed, its press release last week, announcing the UK launch of Nielsen Online Campaign Ratings, was an object lesson in how to avoid the pitfalls (and we acknowledge it can be all too easy to succumb) of modest understatement.
The headline proclaimed its new (new to the UK, at any rate) measurement solution as "revolutionary", and Nielsen's managing director for digital in Europe, David Gosen, went so far as to state that this launch "marks a significant step in the development and maturity of online advertising in the UK". He added that it would enable advertisers to "drive effectiveness in online advertising to new levels" and "help establish a currency for online campaign effectiveness".
Nielsen argues that, if you use established online targeting techniques, the designated target audience of some campaigns may account for only 15 per cent of impressions. Nielsen's panel-based monitoring system will, it claims, make wastage like this a thing of the past by providing an online equivalent of the reach, frequency and gross rating points metrics used by planners in television.
It will do this by fusing panel data with aggregated, anonymous demographic data from participating online data providers - and the datasets are actionable in real time, allowing buying points to maximise their targeting options as a campaign unfolds.
Hang on, though ... haven't ad networks and trading desks been boasting about being able to do this for donkey's years now? Is this "new" product quite as revolutionary as the press release claims?
Sadly, Barry Lee, the managing director of Performics, suggests, it isn't. He states: "While this tool is a welcome addition to the variety of measures we can use to analyse campaign performance, it should be seen in the context of the planning challenge that we face for our clients, both digitally and across all channels.
"With the advent of real-time bidding, within online display we are able to deliver precision-targeted messages to individuals, not generalised demographic characteristics. The gross ratings point is, in comparison, a blunt measure - and it will become less relevant.
"There are many campaigns where effectiveness is measured through other means, whether they be clicks, acquisitions, interactions or views."
And Russell Marsh, the group strategy director of Rapp, agrees that many clients are moving away from a generic segment-targeting model. He adds: "There is still the universal problem that this sort of research can't tell you which one of my family of four is actually sat at my computer when an ad is served. Unless the ad is pushed to users in a logged-in environment, then targeting is pretty inaccurate.
"You then have to question how Nielsen's information differs from that provided by the demand-side platforms used to target specific consumer profiles in the first place."
Meanwhile, Paul Wright, the chief digital officer at Omnicom Media Group UK, says that some of the group's clients have become familiar with the product in the US. The beauty of the US system, he argues, is the way that Nielsen has begun melding it with TV ratings data - because, of course, Nielsen runs the US equivalent of the Barb TV audience ratings panel.
In other words, he implies, the research, in its current configuration, may struggle to gain traction here. He says: "The UK product is very different to the US version, where the online data can be pulled together with the TV stuff. Here, it's just an online panel.
"It will be interesting to see if Nielsen can find a way to join it together with other panels such as UKOM and Barb."
However, Darren Goldie, the head of digital at MPG Media Contacts, defends the launch, arguing that Nielsen's access to Facebook data will make its Online Campaign Ratings service of immediate interest to UK clients.
He concludes: "It has made a big impact in the US already and has had particular success in high-reach advertising such as FMCG campaigns. Its real standout feature is that it uses data from Facebook - it's one of only a few partners to have this access.
"Furthermore, the huge volume of people on Facebook makes the panel data extremely useful for measuring niche campaigns."
NO - BARRY LEE, MANAGING DIRECTOR, PERFORMICS
"In the short term, this may provide another tool in our arsenal, but the future of media is about all channels moving to real-time bidding, so the concept of gross rating points may well become a thing of the past."
NO - RUSSELL MARSH, GROUP STRATEGY DIRECTOR, RAPP
"Nielsen proposes mixing data from a relatively small panel sample - people it knows a lot about - with anonymous demographic data samples from other providers. It makes pretty big assumptions to scale it up."
MAYBE - PAUL WRIGHT, CHIEF DIGITAL OFFICER, OMNICOM MEDIA GROUP UK
"I'm not sure how useful it is on its own. What we tend to need is an understanding about how things join up. A welcome development but, in the UK, Nielsen needs to develop it further."
YES - DARREN GOLDIE, HEAD OF DIGITAL, MPG MEDIA CONTACTS
"It has a great chance of shaking up the market and offering something that no other solution can. This tool could empower agencies to optimise campaigns in real time and use metrics allowing online performance comparison with offline media, in particular TV."