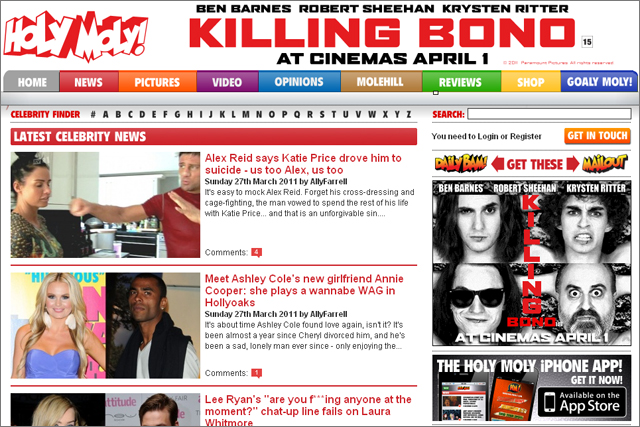 The website, which now claims to attract an average of one million users per month, was established in 2002 by its editor – known by his moniker "Mr Holy Moly".
He is now going under his real name, Jamie East, who has revealed he was working at Sky's broadband and mobile division when he founded the site. He left the division in 2005 to devote more time to his venture.
Endemol and Holy Moly will work together to develop new multiplatform entertainment ideas and to launch the website in new international markets.
Tim Hincks, chief executive officer of Endemol UK, said: "Holy Moly is a brilliant success story in online entertainment. That makes it a great fit for Endemol and Jamie is an inspired creative talent who we are tremendously excited to be working with."