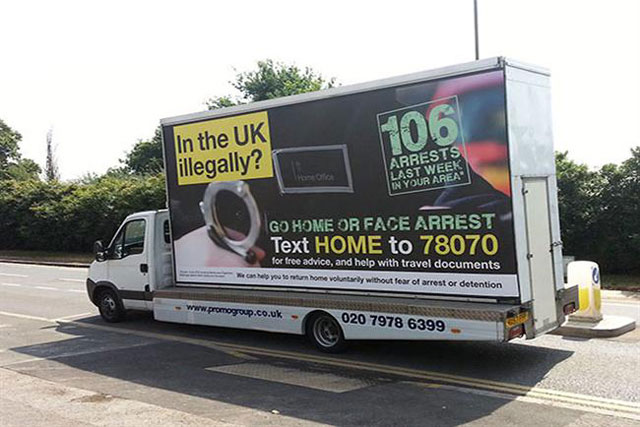 Last week Campaign revealed a Coalition row over the campaign was brewing after Mark Harper, the Conservative immigration minister, said the van could return after a three-month "full evaluation" of the pilot scheme.
A source close to Nick Clegg, the Lib Dem deputy prime minister, told Campaign: "We weren't asked about these posters and we didn't like them. So we do not want to see them rerun."
Now the home secretary, Theresa May, has decided not to run the campaign because she was not convinced by the interim results of the pilot. The one person to volunteer to go home had not seen the ads, but saw a story about them in The Guardian.
A Home Office spokesman said: "The home secretary has seen an interim evaluation and has not been convinced by the results. As such, there will be no further rollout."
The Home Office spokesman declined to comment further on the decision, including when asked if the Liberal Democrats had played any part in the decision.
The Home Office's "go home or face arrest" billboard was banned earlier this month after the ad watchdog upheld complaints that it was misleading. However, Harper had said it could return without the misleading figures.