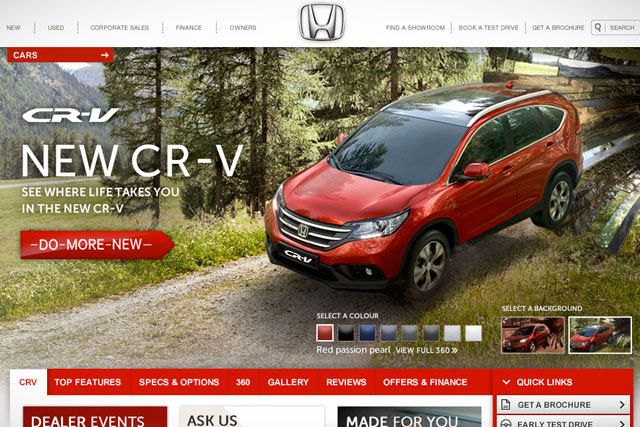 The 'Do--More-New by Collective London launches today to promote Honda's new CR-V vehicle.
Users first select a terrain, such as snow, urban, forest or mountain, before being led to one of 12 UK locations such as the Cumbria's Hardknott Pass or the Forest of Dean in Gloucestershire.
The service provides information about local weather conditions and places to stay. It plots users' driving experiences and explains how many fuel emissions drivers would save with the CR-V. All the information gathered can be downloaded by the user as a PDF.
The site has also been optimised for mobile and prompts users to book a test drive.
It forms part of Honda's current European campaign, which focuses on the CR-V's ability to open up new possibilities for the driver, created by Mcgarrybowen London.
Follow @shearmans