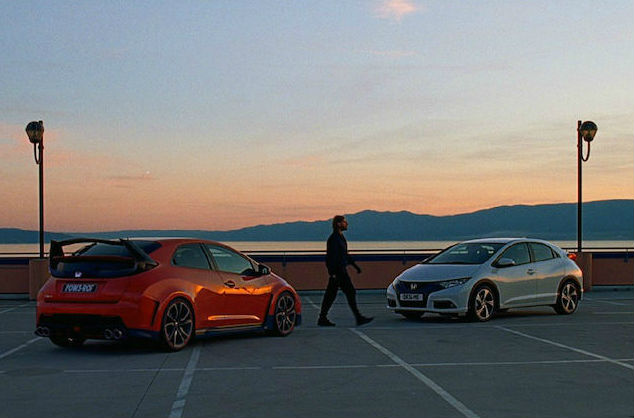 The ad, created by Wieden & Kennedy and launched on 30 October, opens on a dad picking up his kids from school.
If users leave their keypad alone, they are shown a film of a father driving his children to a surprise party in a standard Civic.
If at any point users press "R" on their keyboard, the action switches to the same father driving art thieves to a police sting in a Civic Type R. The two stories are synced so that users can switch seamlessly between them.
Click here to view the interactive video.
The campaign is designed to highlight the different characteristics between the standard Civic and its more aggressive Type R cousin. The spot's interactive function mirrors the Type R's race mode button on its dashboard.
Martin Moll, Honda Europe's head of marketing, said: "This campaign marks a very significant time for our brand.
The Civic Type R is one of four car launches for Honda in 2015 and provides a powerful halo effect for the marque.
Just as our products are renowned for being innovative, our communications style will amplify this.
"By way of example, we are not aware of anyone creating interactive user content in the same dramatic way, which should give it a strong appeal."
The work was created by Scott Dungate, Graeme Douglas, Paul Knott and Tim Vance, and directed by Daniel Wolfe through Somesuch & Co.