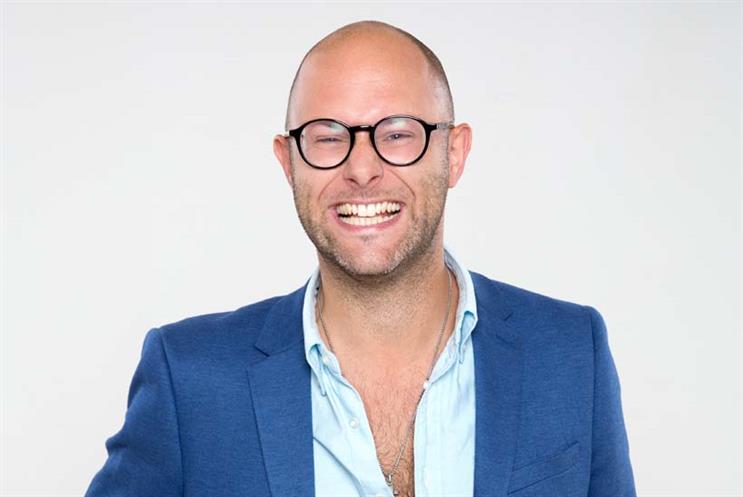 I felt I had to wait at least a month to write an article about living in Hong Kong and have now stopped referring to London as 'home'.
Relocation to any destination has its advantages and disadvantages and expats will find that Hong Kong is no different, although I think the pros definitely outweigh the cons here.
Working in Hong Kong
You have relocated and hopefully got a great bunch of new work mates to get along with and help you socialise. It is practically impossible not to 'network' in Hong Kong. The expat community is small and no matter what you do for a living, meeting friendly like-minded people is easy.
Everyone has business cards here and it's considered impolite if heading out and not taking a handful with you for the chance encounter that you may have. Cards for business meetings are a must - just remember to hand them to the recipient with both hands!
Although English is widely spoken across The Island, move onto the Kowloon side or New Territories area and you will encounter less English speakers.Talk with your hands and always smile and it's easy to get by.
The majority of expats moving to Hong Kong are likely to be working within a company that has a good split of expats and locals, although it's worth enquiring about this during your interview as some are 50/50 and others are all local talent.
Accommodation in Hong Kong
Living on the island means easy access to the centre and all its bars, restaurants and entertainment. But living off the island generally means getting more value for money from your accommodation. Wherever you choose, the plug sockets and voltage are the same as in the UK so all your home appliances will work a treat over here from day one!
When it comes to the price of flats, there are three factors that will have a major impact: the size, how recently it has been renovated and the view. If you can find all three, snap it up, FAST!
Rent is high. Space is small. However, if you think of London as an example and consider the cost to rent a two-bed flat in Chelsea versus the same equivalent location in HK, it's all relative. Live a little further out with a 30-minute commute and you will find a pool, gym, and potentially a beach, all on your doorstep.
There are always new buildings being put up. I challenge you to walk down a main road and not see or hear the sound of drilling and banging. As a result, there is a large number of flats or village houses to look at; a good thing given the high demand for property. If you have the time, do take your time. Research and walk around key areas. Get a sense as to what area works for you. If you can stay for a week and hop around each day it will really pay off when you come to want to secure your new 'home'.
You will need to be very firm with estate agents and be clear with your requirements, or you will end up viewing flat after flat. I have found that there is also a tendency to show all of the less appealing apartments first, in the hope that you might agree to take one of them. Persist and it will pay off.
In terms of 'commission' be aware that many estate agents work on a 50/50 basis for the first month's rent. So if the rental is $30k per calendar month then you will pay $15k and the landlord $15k.
Lifestyle in Hong Kong
Like many cultural hubs, Hong Kong has a huge variety of restaurants and bars; there's always something new to try. Every food under the sun can be found, from street food that costs a few HKD or stunning Michelin starred restaurants on top of IFC.
Although Hong Kong is famous for being a 'concrete jungle' there are a lot of green spaces and a huge array of places to go if you like being outdoors. Due to its great feng-shui you are greeted with fantastic waterways and beaches to the south and the stunning hills to the north.
There are many hikes to do, lots of options when it comes to watersports, loads of sports clubs and sports leagues that can be joined, and generally speaking, it is an incredibly active place. Macau is just one hour away by boat. You can even take a train ride in less than an hour to enter China through Shenzhen.
When summer approaches the pollution and humidity make it uncomfortable and unpleasant to do much outdoors (June to September) but between October and January you will be treated to some of the best weather on the planet. February brings the rain, however, you will soon get used to this as, unlike in the UK, Hong Kong is well set up for the extremities.
In the summer, be prepared to catch a cold irritatingly easily due to the intense heat outside and the overly air conditioned offices and buildings; something that is just to be expected!
It's also worth noting that summer is the season for typhoons. This may sound frightening but Hong Kong is incredibly well-equipped to deal with the extreme weather.
Food in Hong Kong
Hong Kong has every type of food that you could possibly want (and sometimes want to avoid!) Restaurants range from the cheap and cheerful noodle houses serving bowls of wantons to Michelin-starred extravaganzas.
If you like to cook at home you will be sadly disappointed. Supermarkets are overpriced and lacking in selection. Shop carefully and use the street markets to buy your vegetables and fruit and you can save a small fortune; but bear in mind that food expires a lot faster.
For a more premier shopping experience head to City Super for those of you that long for that Waitrose touch. M&S Food is also present but again be aware that the cost of food is around 30% more than in the UK here.
Getting around in Hong Kong
Hong Kong's public transport is modern, clean and, most importantly, super reliable. It also costs a fraction of what it does back in the UK. No one is allowed to eat or drink on public transport so there is rarely any rubbish or spilled drinks and never that nasty odour of a burger or fried chicken in the air.
Trams run along the northern part of the island, and while this isn't quite as speedy as the MTR it's another great way to get around. The cost is super cheap too; around 25p for a one-way journey. Get an 'Octopus' card (like the UK Oyster in London) to pay for travel by tapping in and out. However, unlike the Oyster, the Octopus will allow for you to load up extra cash on it and tap in and out to buy drinks and even meals at cafés and bars so that you don't have to always have cash on you. Very handy!
Taxis are super cheap compared to most cities. Most five to 15-minute journeys cost less than $50 HKD. Tips are included so feel free to take your change. There are 'cross over times' that happen at around 4.30pm so trying to catch a taxi at that time is a nightmare unless they happen to be going the way that you want to go.
Hong Kong is an epic city that has so much to offer. Contact MCG Associates Hong Kong to learn about the latest job opportunities in Hong Kong and the surrounding region and we look forward to welcoming you to our favourite city in the Far East.
Juk néih hóuwahn! (Good luck!)
Contact Adam Michael Toctan on +852 3977 0707, email: adam@mcg-associates.hk or on LinkedIn.