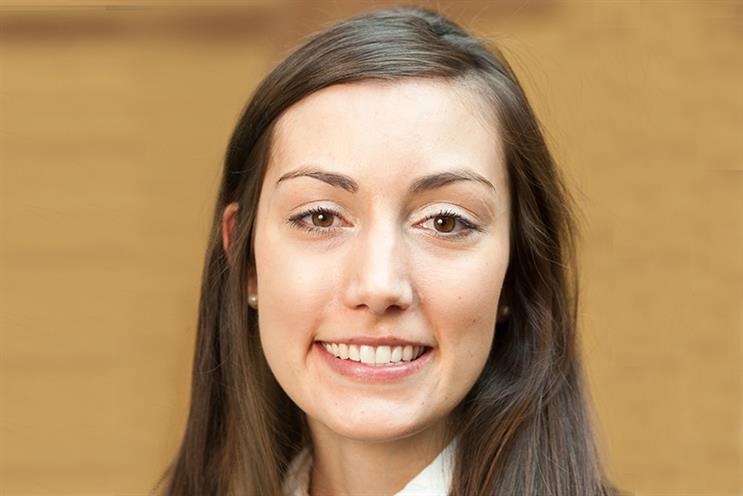 For the past three years, Katrina Plummer, brand equity manager at Mondelez International, has helped guide the marketing of many well-known family-friendly brands, including Sour Patch Kids, Swedish Fish and Halls. But none have struck a cultural chord as loudly as Honey Maid.
Since the fall of 2014, when the graham cracker brand launched its first campaign from Droga5, Honey Maid has been telling intimate stories of real American families that don't quite fit the white-picket-fence image typically served up by consumer packaged goods brands. Instead, "This is Wholesome" has focused on families with gay or single parents, families of immigrants, and mixed-race families. The latest four-spot series, which launched last week, featured five families struggling — each in their own way — with acceptance.
Accompanying the new films was the Wholesome Button, a browser extension from PR firm Weber Shandwick that replaces headlines and photos with heart-warming images of family and links to Honey Maid videos.
In an interview with Campaign US, Plummer discusses the challenges of redefining a 90-year-old brand and what it takes to keep a celebrated and often controversial campaign relevant.
When it debuted in 2014, your "Wholesome" campaign was hailed as groundbreaking for its inclusion of non-traditional families. How are you evolving it in this latest round?
In the past, we acknowledged the diversity that we see in American families. This year we shifted our focus to this messaging of acceptance. If you think about that moment of acceptance, it is so real, wholesome and driven by a lot of emotion. The four videos we launched showcase how acceptance can foster love and friendship within a family or between families. It's [still about] real, wholesome families and the important snacking moments, but this time it is driving a little bit deeper into those moments.
How did you select these stories of acceptance?
While we can't be inclusive of all families in each campaign, every year we try and go out and talk to more families. The five families that we feature have an adopted son, a disabled veteran, a Hispanic gay couple and neighbors of different cultures. They were very reflective of our consumers and what we're seeing in society.
How difficult is it to sell these stories internally?
Mondelez overall is an inclusive company. Honey Maid has made a stand for that inclusion, diversity and positivity. That makes those conversations really easy inside the company because we're very clear on what we stand for.
What is your goal with this message of acceptance this year?
At the end of the day, we are here to sell graham crackers, but in doing that, we want to be part of a positive message. It's a choice, and every company has that choice when they're doing their advertising. We are seeing a lot of negative imagery out there. Our choice is to be part of positive messaging.
What has this message achieved for the brand?
It's really helped modernize us. It has enabled us to have great conversations with our consumers, really heartfelt conversations where you see the comments like, "I love you Honey Maid, I'm going to go out and buy you tomorrow." We are developing that deeper emotional connection with the brand. We have seen our sales go up in double digits over the past couple years.
How do you define great work?
You can't help but get emotional when you're watching the spots because the messages are so emotionally charged. In order to really get the brand through, I also have to put on my [brand manager] hat: "Is this going to help us to sell?" We're looking at, do you see the smile on the daughter's face? And do you also see the product in a really great, appetizing way that's going to sell? It's all about the balance of the two.
What is your media strategy for the campaign?
On TV, we have the spot with the adopted brother and the spot with the son-in-law in Spanish, but digital is really doing a lot of heavy lifting to make sure that consumers are able to see the breadth of our stories. When you show a video on digital, you are able to suggest or to start to show the next spot. That's when we really get the true message from Honey Maid.
How would you define a good agency-client relationship?
Openness and honesty. Being able to be very open and honest about what we're working to achieve and how we can get there together. And the other part of it is really having a north star. We stand for inclusion, diversity and positivity. It helps us to make decisions quickly. Will the response be positive over negative? Will the response show diversity and inclusion? Having your north star and being really open and honest helps define good agency relationships.
What pet peeves do you have about the agency creative process?
At the end of the day, I need to make sure that graham crackers sell. There are times when that can cloud a brand manager's vision, and that's when a great agency comes in with this beautiful piece of content. You have to have checks and balances, and at times they are a challenge because you say, "Oh, I want you to see things my way or your way," but it's not about that. It's about finding a happy medium between the two.
How do awards fit into your measurement of success?
We've talked about that in the Mondelez building because awards, while they are not driving revenue, are signifiers of what's driving emotional connections and conversations. When we look at the awards that we've won for this campaign, we understand that we're really being recognized for what we are doing on the diversity and inclusion fronts, as well as creating great stories for our advertising.
What's next for the campaign?
We are always thinking about what can be next. How can we one-up ourselves year over year or campaign over campaign? I would say at a very high level, wholesome moments, wholesome snacking and wholesome families. For us, it's about understanding how we continue to elevate that, continue to look at what's going on in society, and be reflective of our consumers … And really standing by our north star of inclusion, diversity, and positivity. Continuing to showcase real families and their stories because we're seeing that it resonates. It's really helping to be part of that positive messaging in society, which is so important.