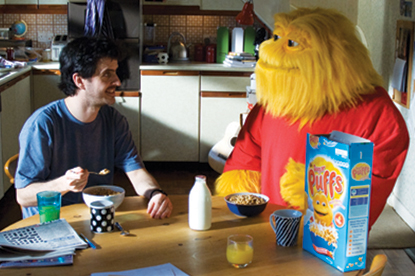 The Big Bear Group, which also owns Fox's Confectionary, has yet to approach agencies but will be drawing up a shortlist to pitch for the business in early January.

Agency Insight is handling the process with a result expected by March 2010.

The media and creative accounts are currently held by Bray Leino, which was appointed to handle the business in 2007.

Bray Leino will be repitching for the creative account but it is understood that it will not compete for the media business.

The brief focuses heavily on TV advertising and asks agency's to find ways to contemporise the Honey Monster, which will remain the central character in its advertising.

The successful agencies' first task will be to devise an advertising push for the Honey Waffles variant.

The last high profile TV campaign from Honey Monster Foods, featured the Honey Monster and his flat mate rapping in the "crimping" style originated by the television comedy series 'The Mighty Boosh'.

Big Bear acquired the Honey Monster brands from PepsiCo in 2006.

Jane James, marketing director of Honey Monster Foods, said: "The Honey Monster is one of advertising's great icons and we are looking for the right people to take the brand on to the next stage having enjoyed strong growth over the last three years."