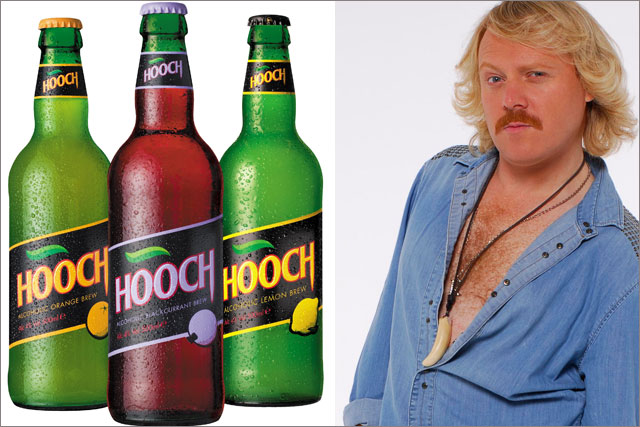 The alcoholic lemonade, which is licensed to Global Brands by its owner Molson Coors, launched the craze for alcopops in the UK in the 1990s. The brand returned to the market in 2012 after a nine-year absence, but has not yet invested in major advertising.
The agencies will create an advertising campaign to relaunch Hooch, starring Keith Lemon, who is played by Leigh Francis and appears in shows such as ITV2's 'Celebrity Juice'.
More will design the campaign, which will launch in March or April, and will use the new tagline "Refreshment with bite" for its campaign. MJ Media will handle the media planning and buying.
The campaign will run across TV, outdoor, social media, on-pack promotions, on-trade activity and the agencies will also manage celebrity appearances from Lemon.
Simon Green, the marketing director at Global Brands, said: "Hooch is officially back on the market. Such an iconic brand has a big reputation to uphold and we needed someone to take Hooch to the next level.
"Keith Lemon is the perfect man for the job, and to make the most of his unmistakable brand of humour, we needed two agencies that shared our vision."
When he was signed up earlier to the campaign earlier this month, Lemon said: "As the face of it, I am hoping that me face will literally be on't bottle, on't posters and surely will be doing a fancy ad campaign that will also feature me face."
Hooch, which comes in orange and blackcurrant flavours, will be positioned to be drunk over ice as a competitor to fruit beers and ciders.
More was founded by Gareth Mercer, its managing director, in 2005. The agency hired Mark Sng, the former planning director at Rainey Kelly Campbell Roalfe/Y&R and head of strategy at Saint, as planning partner in October 2012.
Mercer said: "We're excited to be working with such an ambitious, iconic brand. We feel it's a great fit for us as an agency, and its edgy, irreverent personality really opens the way for us to create some distinctive and memorable advertising."
Matt Fuller, the managing director at MJ Media, added: "We look forward to leveraging the iconic heritage of the Hooch brand, and bringing it to life for a new generation via the incredibly exciting association with Keith Lemon."