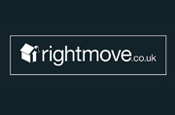 The agency beat Audacity and Dye Holloway Murray to the business.
Rightmove has briefed Hooper Galton with creating a whole new brand strategy through both online and offline media.
The company is planning on significantly increasing its media spend in the coming year from £2 million in 2007.
It wants to build on recent growth and differentiate itself from the growing number of competitors in the market.
More than 90 per cent of UK estate agents now use rightmove.co.uk to advertise properties and it receives more than 29 million visitors every month, ranking it above Friends Reunited and Yahoo in the Top 20 most visited websites.
Kathryn Harris, the marketing director at Rightmove.co.uk, added: "People are now very comfortable using the internet as the place of 'first contact' with their next home, and the market is beginning to mature, which puts us in a great position to elevate the brand.
"Hooper Galton understood us and our business immediately, and presented some great initial ideas to take us forward. We're very excited about working together."