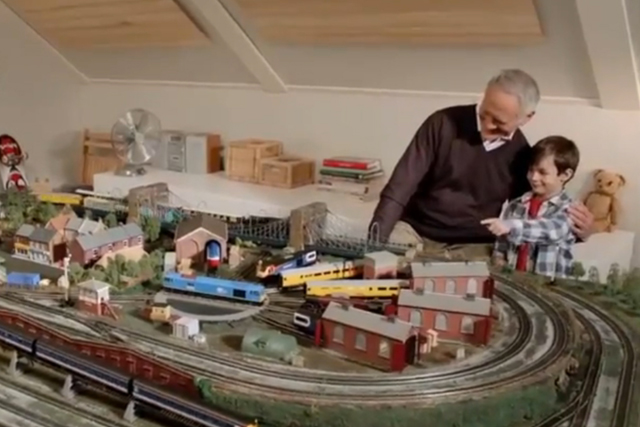 Few British brands can boast more heritage than toymaker Hornby. However, its recent failure to shift a glut of London 2012 Olympics merchandise has derailed the firm's sales targets and hit its bottom line.
Hornby started off as a model-train maker and now operates brands such as Scalextric and Corgi. Its shares plummeted 34%, to 58.25p, when it issued its third profit warning of the year last month, cutting its original forecast of £5.8m in pre-tax profits for the 12 months to March 2013.
The company has warned that it will instead only break even this year. It is an announcement at odds with Hornby's bullish claims in July that sales of its Olympics merchandise would bolster full-year revenues by £7m and pre-tax profits by £2m. Worse-than-expected sales of this range are likely to cut £1m from its bottom line, according to its house broker, Numis.
Hornby has since slashed prices across its Olympics range by up to 85%, prompting analysts to question why it became an Olympic licensee in the first place, arguing that by doing so, it strayed too far from its model railway roots.
Indeed, the value of staying true to its heritage is a point the company emphasised in a 30-second TV spot last Christmas. It depicted the life of a boy who grows up with a Hornby railway and eventually introduces his grandson to the brand. Marketing director Nat Southworth said at the time that the campaign was a 'beginning' for the brand.
Hornby's heritage still resonates with many. With the brand unable to meet its target of post-Games sales, however, what can it do to get people excited again?
We asked collectables marketing expert and director of marketing at Carte Blanche Greetings Ruth Leonard, and Katie Bell, business development director at social-media agency Stardoll Media, which works with Hasbro.
DIAGNOSIS
Two industry experts on how Hornby can get back on track after 'disastrous' Games venture
RUTH LEONARD, Director of marketing, Carte Blanche Greetings
(and collectables marketing expert)
Everyone knows someone who has played with a Hornby train set. So it's interesting that a company with such highly perceived traditional values and brand equity invested in a high-risk merchandising licence.
There is a seeming disconnection, in that after its heartwarming 'lads and dads' TV ad of 2011, Hornby would change direction in favour of an event-based brand. The key to a successful collectables programme is the ability to combine scarcity of product offering (say through limited editions) with a full communications plan across the target market.
Prior to social media, collector communities gathered momentum through clubs, meets and magazines. Now consumers can be informed in 'real time' about their hobby.
Hornby discounting this sends out the wrong message to the consumer.
Remedy
- Engage brand ambassadors through social media.
- Harness brand equity - the 2011 ad seemed the right approach.
- Consider using augmented reality as part of product innovation to engage young boys.
KATIE BELL, Business development director, Stardoll Media
(which works with toy manufacturer Hasbro)
The received wisdom is that the Olympics was an unmitigated success for the UK. However, beloved British brand Hornby's Olympic association has been costly.
The party line is that Hornby doesn't regret its London 2012 contract; that it raised its profile with major retailers. However, its pre-Games prediction of a £2m profit became a £1m loss - leaving its site offering discounts of up to 85%. For a brand built on quality and collectability, this is disastrous.
Hornby was looking for the reflected glory of association but in its haste, it forgot about its customers. Meanwhile, competitions on its site are dreary and it tweets infrequently - its whole social-media and online presence and customer interaction feels disconnected and old-fashioned.
Remedy
- Create a best-in-class online and social engagement programme.
- Define Hornby's values and measure any initiatives against the brand's core beliefs and offering.
- It has a 100-year legacy, a reputation for quality, and it doesn't need ill-thought-out, costly gimmicks.
HORNBY STATS
£4.1m - Pre-tax profits for the year to March 2012
The company was valued at £24m after its share price dropped last month
Source: Hornby