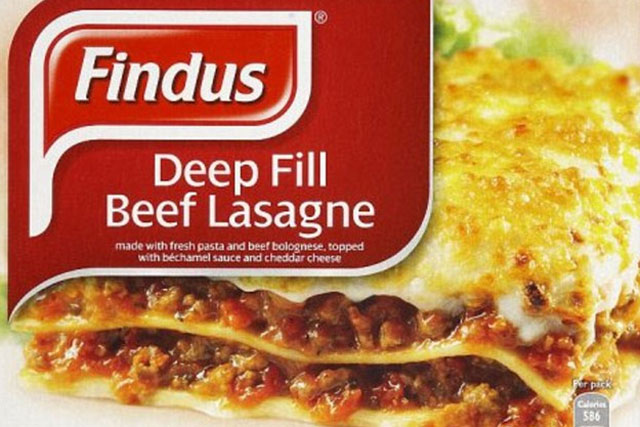 Findus is the latest company to be caught up in the horse meat controversy, after tests found that 11 out of its 18 beef lasagne meals contained 60% to 100% horse meat.
There is also a risk that a drug called bute, which is banned as unsafe for human consumption, could be in the meals.
Findus has apologised to customers and has withdrawn 180,000 lasagne packets and destroyed a further 200,000 stored in its warehouse.
Consumers have been warned not to eat the lasagne products, which are made for the frozen-food company by French supplier Comigel.
The Food Standards Agency, in light of the revelations at Findus, is demanding a more comprehensive programme from food manufacturers.
Catherine Brown, chief executive of the FSA, said: "Following our investigations into Findus products, the FSA is now requiring a more robust response from the food industry in order to demonstrate that the food it sells and serves is what it says it is on the label.
"We are demanding that food businesses conduct authenticity tests on all beef products, such as beef burgers, meatballs and lasagne, and provide the results to the FSA. The tests will be for the presence of significant levels of horse meat."
Last month, Tesco was the first brand to be caught up in the controversy, when it was forced to withdraw a number of beefburgers from its shelves after tests showed samples were found to contain horse meat.
Findus was unavailable for comment.