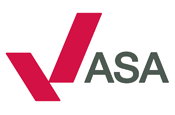 The national press ad for the iJoyRide machine said females who ride horses usually have toned legs, a "shapely bottom", flat stomach, better circulation and reduced cellulite.
The authority found against mail order firm Emery on six separate counts, after complaints about the ad.
The ASA found there was no evidence to support the claim that the machine would lead to toned muscles, better circulation and reduced cellulite.
It also found the ad's claims over weight loss were misleading, and that it had implied that dieting was not important in weight loss.
The adjudication also found that the ad should have included cost details of the 0844 number which appeared at the end of the ad.
The authority told iJR to withdraw the ad and advised them to seek advice from the CAP Copy Advice team before advertising again.