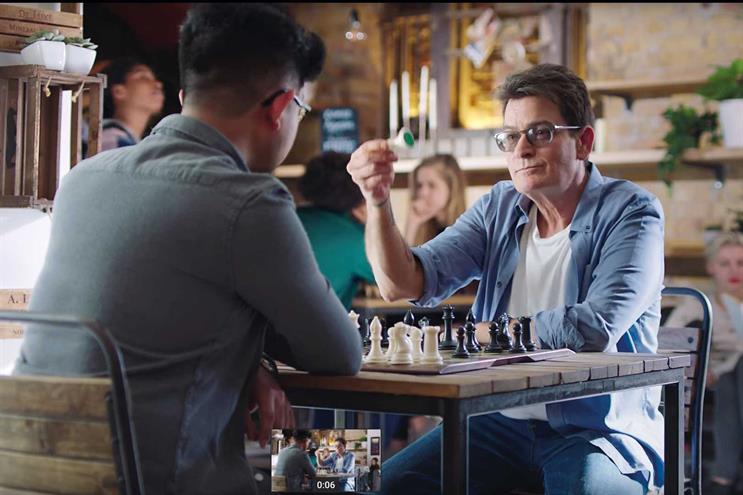 The online hostel booking platform's entry, "Clickbait Charlie - a shockingly effective YouTube campaign", leveraged the strength of YouTube as the natural home of comedy and the irreverent nature of the Hostelworld brand to lift the top prize.
An additional winning entry from Hostelworld and Lucky Generals,"Speak the world - proving that humour can travel", contributed to Hostelworld also being named Best UK Breakthrough Advertiser.
Twelve campaigns were chosen as stellar examples of brand-building, culture-changing or business-boosting work this year and are YouTube Works for Brands winners. The results were announced at a celebration at Soho's The Vinyl Factory last night.
YouTube Works for Brands awards were created with the APG last year to champion innovation and effectiveness in online video advertising; Campaign became media partner for 2018. Entries rose by 30% this year.
Following the APG awards convention, there are no set categories and special prizes are awarded at the judges' discretion. Entries were judged equally on three criteria: how well is the story told; how big was the effect, relative to what could be expected within the category and the budget of the campaign; and how much did YouTube add to the effectiveness or efficiency of the campaign.
The results
Grand Prix & Best Use of YouTube by an advertiser
Hostelworld / Lucky Generals ("Clickbait Charlie - A Shockingly Effective YouTube Campaign")
Best UK Cultural Impact Through YouTube
Essity: Libresse/Bodyform / Abbott Mead Vickers BBDO ("Making #bloodnormal")
Best UK Media & Creative Agency Collaboration
Tesco / MediaCom, Cedar Communications & Bartle Bogle Hegarty London ("How YouTube Worked for Everyone at Christmas")
Best UK Audience Insight
BT Sport / AMV BBDO and Essence ("Winning the Ashes with Data")
Best Use of YouTube for Good
NCS Trust / Ogilvy and Kindred ("Change Your Summer")
Best Long-term Effectiveness
EE / Poke London ("The Road to Wembley Cup")
Best UK YouTube Integration
The Scottish Government / Republic of Media ("Reaching Young Men with a Challenging Message")
Best Use of YouTube on a Small Budget
Robinsons Brewery / Return ("Driving Instore Sales for the Original Craft Beer")
Best UK Use of Ad Formats
Superdry / Iris Worldwide ("Turning Brand Lovers Into Customers")
Winner
Smart Energy GB / AMV BBDO ("The Power of 10p")
Winner
Hostelworld / Lucky Generals ("Speak the World - Proving That Humour Can Travel")
Winner
Heineken / Publicis London ("Igniting a Conversation to Grow the Brand")
Best UK Breakthrough Advertiser
Hostelworld
Alison Hoad, chief strategy officer at BBH London and the 2018 chair of judges, said: "Far beyond online views, time and again these cases revealed how effective YouTube can be for brand, business and culture. It's a platform that truly gives brands the opportunity to have a voice, where elsewhere they may be drowned out. It's a platform that allows for experimentation but where consistency pays huge commercial returns too."
Watch films of winners talking about the secrets of their success, judges insights and more.