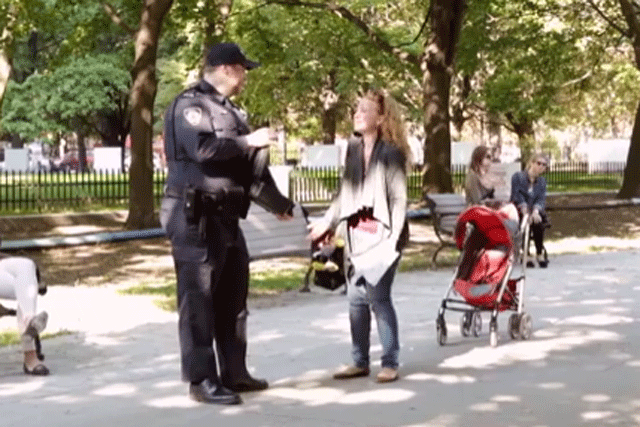 St John – exFEARiential
It had to happen. Canadian ad agency St John has created a brilliant spoof mocking the prankvertising craze. Babies are snatched from mothers and people are dragged from their beds at gunpoint all in the name of exFEARiential advertising.
Cancer Research UK - The World Back Home
Cancer Research is running a hard-hitting online drive aimed at promoting its push for plain packaging on cigarette packs. The 40" and 60" films, created by Abbott Mead Vickers BBDO, open with shocking images of children "smoking" cigarettes while a voiceover explains how the tobacco industry recruits young smokers in Indonesia, China and Columbia. At first, it appears the children are in these countries but the ad reveals they are, in fact, in the UK.
Samsung - Messi joins as Captain of #GALAXY11
Last week– via some atrocious acting – we learned that German football legend Franz Beckenbauer was assembling a team of footballers to play a match against some aliens to decide the fate of the earth. This latest film in the series reveals that Barcelona star Lionel Messi will captain the team. While the campaign may be confusing, what's crystal clear is that Samsung is throwing loads of money after it.