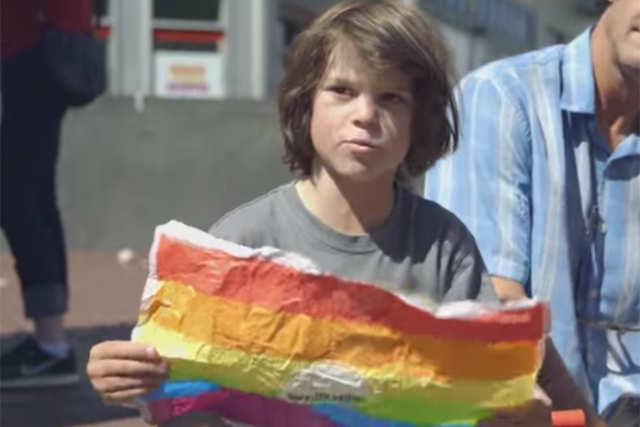 Burger King Proud Whopper
Burger King US launched a 'Proud Whopper' in time for this year's Gay Pride. The twist is that although the wrapping is rainbow-coloured, the burger isn't any different to the standard one, proving the point that we're all the same on the inside.
Apple - iPhone 5s - TV Ad - Parenthood
This US TV ad shows that Apple has cracked parenting as well. This film is accompanied by a song called "Life of Dreams" by Julie Doiron.
Guinness Commercial: Empty Chair
After the wheelchair basketball bromance ad, Guinness is back with another tear-jerker. This time it's about a landlady at a bar who leaves a pint of the black stuff out every night for a returning soldier who finally comes back.