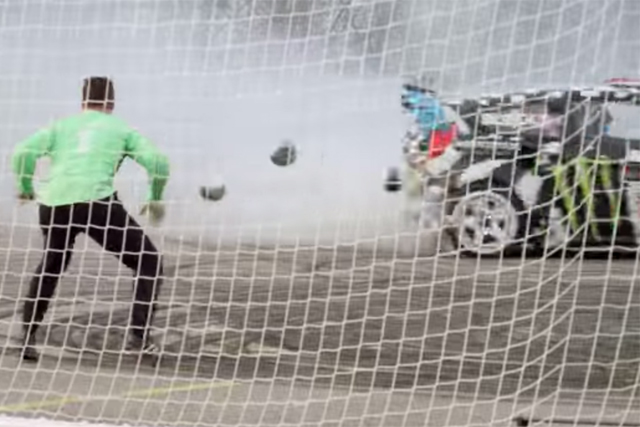 Castrol Footkhana: Neymar Jr. v Ken Block
Brazilian footballer Neymar Jr. and his freestyle team compete with stunt driver Ken Block in his rally car. The video, produced by EARN Media, forms part of Castrol's activity as an offical sponsor of the 2014 FIFA World Cup.
Nico's Story
This ad for Powerade, another World Cup sponsor, tells the heart-warming story of Nico Calabria. Born with one leg, Calabria has defied expectations by becoming a gifted footballer who competes with able-bodied players on crutches.
On My Way presented by Honda #thumbsup
Honda raises awareness of the fact that drivers are twice as likely to crash if they text while driving with a cute animated film. The film also promotes its dedicated road safety web activity.