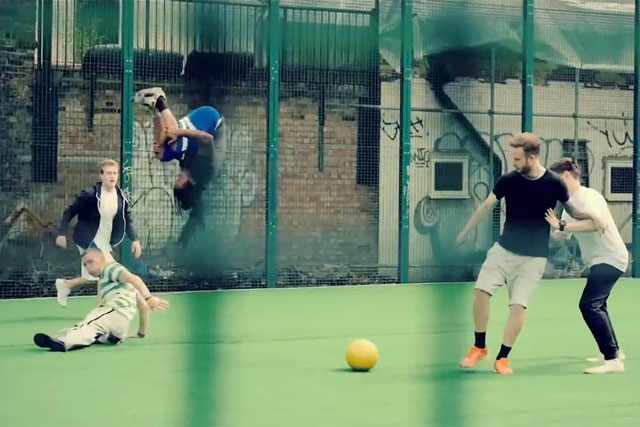 Pepsi Max - The Unbelievable Game
Freestyle footballers take on a tricked-out trampoline pitch to the surprise of onlookers, filmed with a hidden camera to kick off the World Cup spirit for Pepsi Max.
EA Sports - Always in the game
Landon Donovan didn't make the US team for Brazil 2014 but still manages to lift the World Cup – albeit virtual – in this viral for the Fifa World Cup 2014 game.
Twitter - #WorldCup on Twitter
This viral for Twitter promotes the social network as a destination for World Cup news and views, and highlights Twitter's new World Cup functionality, allowing users to choose teams to follow and show their national pride.