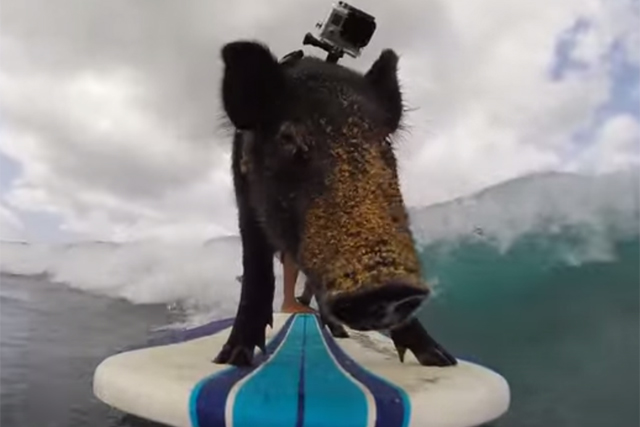 GoPro: Kama The Surfing Pig
GoPro has created an extremely cute film which tells the story of Kama, the surfing pig, and his owner, Kai. A GoPro camera attached to the front of the board allows for an amazing 'pigs-eye' view of the Hawaiian surf.
Apple - iPad - TV Ad - Jason's Verse
This film charts a day in the life of Detroit community activist Jason Hall, the co-founder the Slow Roll city bike ride, and shows how he uses his iPad to turn his ideas into reality.
Nike Hypervenom: Mirrors ft. Neymar Jr.
Brazil star Neymar skips past players in a pitch of mirrors in this Nike film promoting its Hypervenom boots. Shame his injury meant to were denied these virtuoso skills at the World Cup.