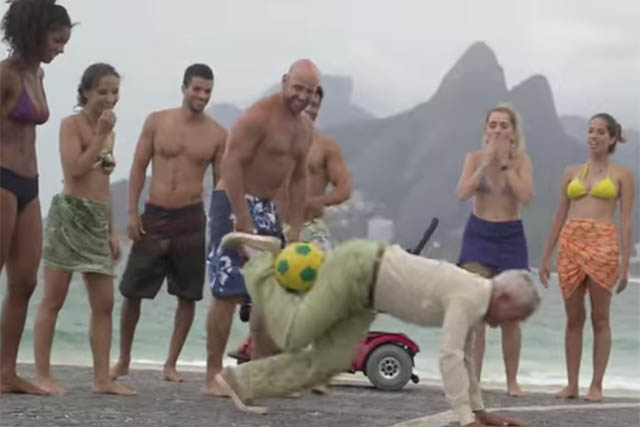 McDonald's GOL! Fifa World Cup - Brasil 2014 | McDonald's
McDonald's celebrates its sponsorship of next month's much-anticipated World Cup and its new augmented reality fries boxes with a video featuring some seemingly impossible footie tricks.
Danny MacAskill's Epecuén - Trailer
Red Bull continues to thrill with its extreme sports output. This time it's trials rider Danny MacAskill defying reality in Argentina.
2014 Fifa World Cup - Time Zone
ESPN has created a viral film illustrating how fans around the globe will adjust their schedule's to Brazil's to ensure they can watch their team's matches.