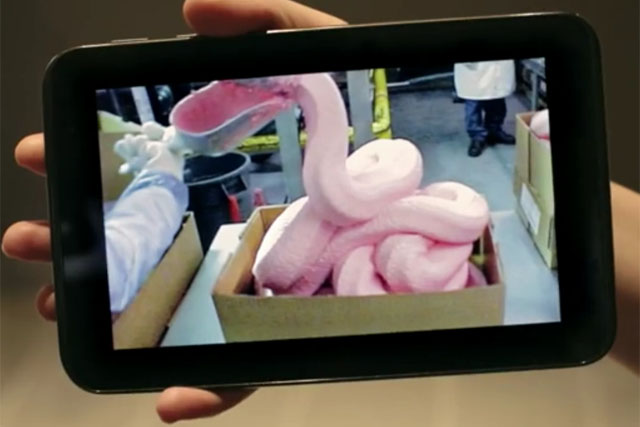 McDonald's - Pink goop in Chicken McNuggets?
McDonald's Canada scores a viral hit with its video series designed to debunk myths about its products. This film examines how Chicken McNuggets are made and proves they are not, in fact, made of "pink goop".
GoPro - Red Bull Stratos - The Full Story
GoPro belatedly attempts to flag up its involvement in documenting the Red Bull Stratos through its HERO2 cameras. It seems consumers are still interested; the clip has racked up more than 12m YouTube views since its release at the end of last month.
PBS - Benedict Cumberbatch and the Sign of Four (or is it Three?)
Sherlock star Benedict Cumberbatch shows up in an amusing PBS (Public Broadcasting Service) video with Muppet characters Murray and Count Von Count.