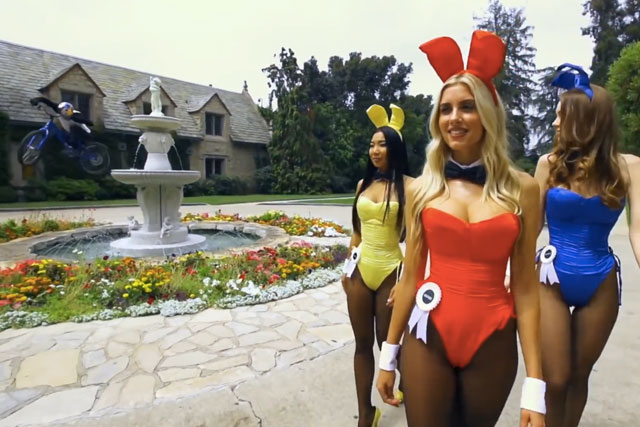 Danny MacAskill at the Playboy Mansion
Stunt rider Danny MacAskill has showed off his skills for Red Bull in some strange places but the Playboy Mansion certainly takes things to another level.
Apple - iPhone 5s - Dreams
"With the power of iPhone 5s, you're more powerful than you think," reads the blurb below the film. The idea behind the work is to show that this model is not just for messing about on social networks and can be used for socially responsible purposes too.
Louis Vuitton SERIES 1 Fashion Campaign featuring Charlotte Gainsbourg shot by Annie Leibovitz
This super-stylish film shot by celebrity photographer Annie Leibovitz and starring actress Charlotte Gainsbourg is the first in a series for Louis Vuitton.