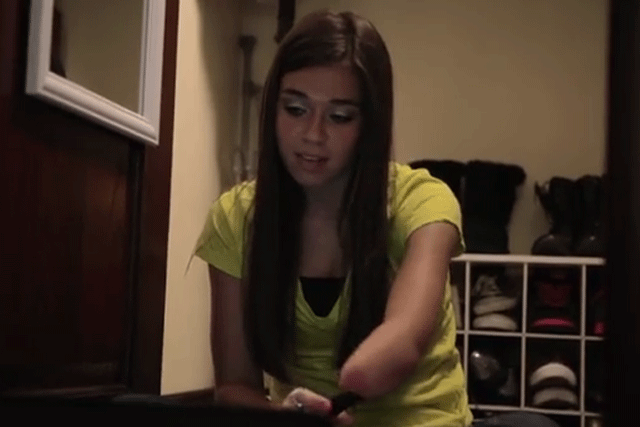 The Born Friends Family Portrait - a unique friendship brought together by Skype
Those of you prone to emotional weepy outbursts beware. This tear-jerker video from Skype tells the story of a long-distance friendship between two teenage girls, from the US and New Zealand, who were both born with one arm.
Samsung - Aliens make first contact with Beckenbauer
Samsung has enlisted legendary player and manager Franz Beckenbauer for a campaign based around the idea that aliens are going to invade the earth and play a football match with mankind that "decides the fate of the planet". Don't ask. Watch out for the wooden acting by the journalist, Kris Voakes.
Asics - Best of the Asics Treadmill Challenge
Asics took a treadmill to the streets to see how long members of the public could match the pace of America's fastest marathon runner (who, of course, is sponsored by Asics) Ryan Hall.