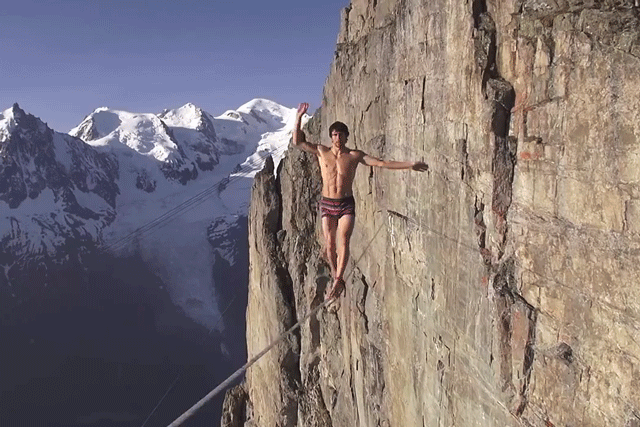 Paul Smith - Underwear Autumn/Winter 2013
Against the stunning backdrop of the French alps, a pair of tightrope artists perform seemingly jaw-dropping stunts wearing nothing more than Paul Smith underwear.
GoPro: Fireman Saves Kitten
A kitten overwhelmed by smoke which is rescued then nursed back to consciousness by a fireman has proved to be humungous viral hit, attracting more than 16m views on YouTube. The touching episode was filmed on GoPro camera attached to the fireman's helmet.
MGM - Telekinetic Coffee Shop Surprise
MGM's experiential stunt for the new 'Carrie' movie pranks New York coffee shop customers. A woman uses supposed "telekinetic" powers, like Carrie White's in the Stephen King novel, when an argument spirals out of control.