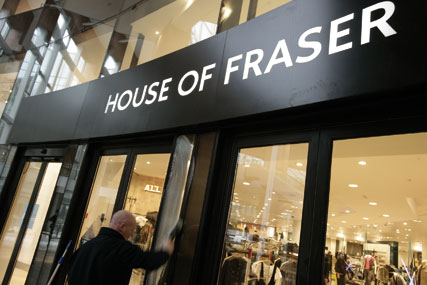 The pitch process is being led by the department chain's head of external communications, Amanda Green, and is expected to be completed by the summer.
Incumbent MediaVest has confirmed it is repitching for the business.
The majority of the company's marketing spend, which is smaller than that of rivals Debenhams and John Lewis, is directed towards press ads. The high street retailer does have a sizable digital activity, but much of it is handled in-house.
The review of House of Fraser's marketing services follows reports Don McCarthy, its entrepreneur owner, put the department store group up for sale before Christmas, with Sport Direct owner Mike Ashley named as a potential buyer.
The company said in a statement the review is part of a "marketing services review". It is not known if this will encompass House of Fraser's creative account, which has been held by Fallon for the past two years.
Follow @DurraniMix