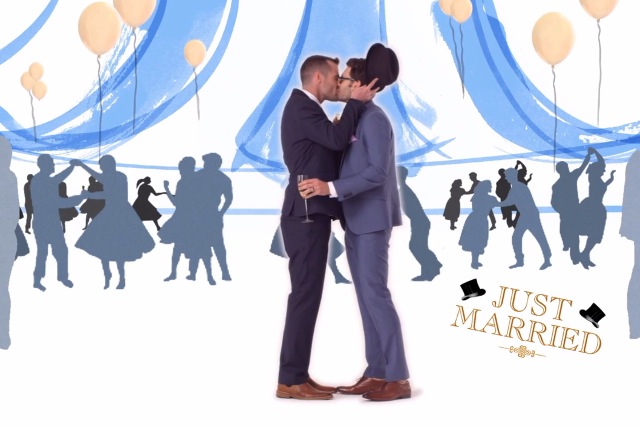 Part of the department store's "Style My Dilemma" series, the "Style My Mr & Mr" video on YouTube features a male model dressed in various House of Fraser styles of clothing, while a tongue-in-cheek female voiceover punctuates the narrative.
"You're going to walk up the aisle like that?" she asks incredulously at the start of the film, as the model walks to camera wearing a drab brown blazer, tie and dark chinos. "Are you sure you're really gay? Let's think outside the closet."
Later in the proceedings after appearing in an array of more attractive outfits, the man is joined by his groom-to-be. "Give him a kiss," says the disembodied voice. "No tongues, you're on show." The men continue to kiss, obscured by a hat held by the first man. "I said 'no tongues'!" berates the woman. "Ohhh… get a room."
The ad covers myriad styles of menswear, including "up-styled denim" and "pinpoint tailoring.
Virgin Holidays has also recently featured gay marriage in its marketing, providing a couple with their dream honeymoon for free following a competition run alongside Attitude magazine. Virgin founder Sir Richard Branson even sent the couple a telegram.