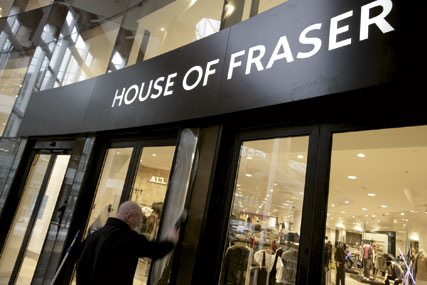 The company has been in contact with a number of agencies with a view to holding a pitch for the account.
The majority of the company's marketing spend, which is smaller than that of rivals such as Debenhams and John Lewis, goes on press ads and digital activity, although it's thought that the new review signals an intent to focus on rolling out a broader advertising strategy.
House of Fraser has worked with a number of specialist retail agencies on a project basis in recent years, as well as using its in-house marketing team for some campaigns.
Last year the retailer appointed digital agency twentysix London to oversee a full redesign of its ecommerce operation.
House of Fraser's worked with DLKW Lowe between 2008 and 2009. During its time on the account, DLKW Lowe was responsible for introducing the brand's "Temptation on every level" positioning.
Last month House of Fraser announced that it had enjoyed a strong Christmas period, with sales rising by 8.5% during the five weeks to 8 January.