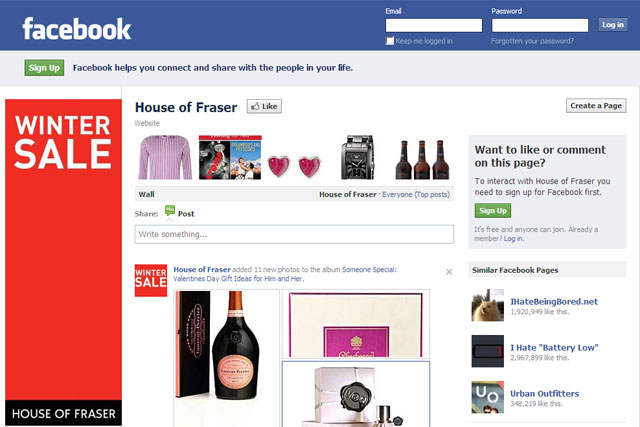 The department store is to promote itself as an online shopping destination for students.
It has partnered with the National Union of Students' (NUS) Extra Card, to launch a vouchering app on the House of Fraser Facebook page.
The app, created by We Are Social, enables students who "like" the brand on Facebook to receive a 10% discount when shopping on its site.
It is also offering "flash discounts" via the social network to students.
House of Fraser, which has a sizable presence in UK university towns, already offers the discount in-store.
It is hoping that through Facebook it can appeal to a younger demographic and attract first-time purchasers, both online and in store.
The activity is part of House of Fraser's wider multi-channel strategy, to create consistency in the online and offline experience.
Follow Sarah Shearman on Twitter @Shearmans