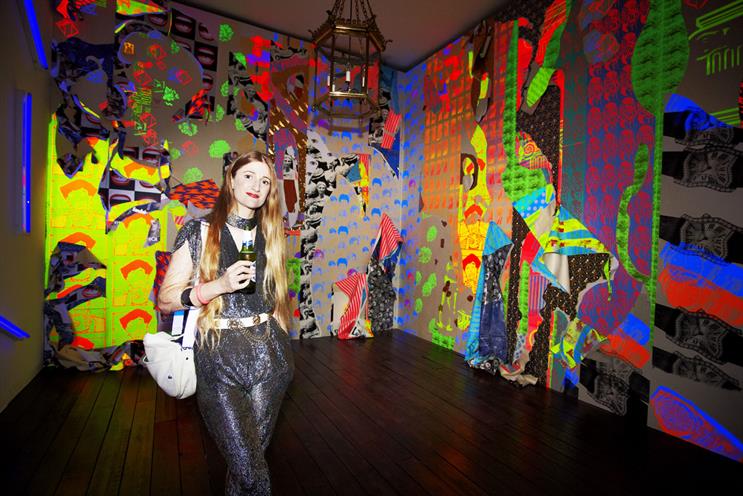 Peroni Nastro Azzurro has a rich history of Italian heritage. And when M&C Saatchi began working with Peroni in October 2012 – to support its ambition to evolve the brand's premium style credentials – we knew we needed to create something that was testament to its Italian cultural origins.
We wanted to celebrate its heritage and draw inspiration from the 60s – the original wave of Italian creativity and the decade when Peroni was born. The 60s was a hotbed for art, design, fashion, photography and film. Fifty years later, there is a resurgence of creativity in Italy, with many artists exploring its boundaries just as they did back then.
Evolving a premium reputation is no mean feat; research showed that, while Peroni has long been associated with Italian style, we needed to create something that would move the brand forward. Something authentic, creative, innovative and, of course, Italian.
The idea
The House of Peroni is the coming together of the new wave of contemporary Italian creativity – drawing from art, design, fashion, photography, film, food and drink.
It is a multimedia, experiential project encompassing ongoing digital editorial content at TheHouseofPeroni.com. It is also a biannual physical residency that serves as an immersive showcase and live workshop space, accompanied by a periodical book.
Featuring high-end digital content, The House of Peroni online showcases Italian creativity through a range of features, interviews, news and films. It is the home of exclusively commissioned shoots and videos, with content curated by M&C Saatchi.
The House of Peroni itself opened its doors on 3 July. In its first month-long residency, it will host a series of events. Visitors can take masterclasses where you "eat your own art", create a chair to take home or sit in on roundtable discussions between the Italian creative elite. Events include a talk between Colin McDowell and the designer Roksanda Ilincic about the influence of Italian fashion on the red carpet.
As a source of inspiration, The House looks to shed light on where we can find inspiration ourselves and where others have found it.
Packed with specially commissioned art by a range of Italian artists, The House is designed to engage audiences on every sensory level. Guests are immersed in creativity from the moment they step through the door, with soundscapes that take people on an aural journey, using the voices of the artists involved to create a montage that reveals where they find inspiration.
Also in The House is "The Creation Project". Six artists including Carlo Brandelli, Andrea Morgante and Piero Lissoni reinterpret the brand symbol – the bottle. These unrestricted and instinctive creative responses form the basis of the first Peroni collection.
Other works include a collection of vessels from Formafantasma. A mixture of sawdust, resin and blood transforms into beautifully weighted, tactile delicacies. Morgante, who designed the Ferrari museum in Modena, treats guests to three organically formed architectural shapes with beautifully contoured negative space, inspired by ancient Rome.
Italian food is reinvented by the Michelin-starred Costardi brothers. They have created Peroni panna cotta, their signature risotto topped with a Peroni reduction and a deconstructed parmigiana. Guests enjoy these and other dishes on the back terrace, an urban oasis surrounded by walls of ivy and lush flora.
The renowned mixologist Gerry Calabrese distils the essence of Peroni into six bespoke drinks for The House. But, of course, a chilled Peroni is always available.
The House will be open again throughout November, inviting guests to join in the celebration of Italian creativity for a second time.
The results
The ambition for The House is to create inspiring and authentic stories of Italian style. A digital and physical world where we can immerse our audiences in the provocative spirit of the brand.
On TheHouseofPeroni.com, we can already see from dwell time, repeat visits, sharing of content and ongoing research with our consumer panels that we are on our way to achieving our goal. The physical residency has given audiences the chance to experience the new wave of Italian culture, be involved in creative projects and enjoy innovative food and drink experiences – taking the brand to the next level.
The House of Peroni is an ambitious and unusual project. And it is testament to Peroni's passion for, and commitment to, Italian creative culture.

Elspeth Lynn is the executive creative director at M&C Saatchi