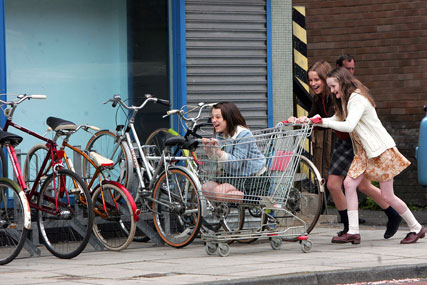 The Premier Foods bread brand is mirroring initiatives undertaken by Procter & Gamble, which has also used word-of-mouth programmes to raise awareness of its products.
The aim of the campaign is to recruit 8000 advocates to help support the launch of the product, as Hovis introduces a greater word-of-mouth element to its marketing activity.
Hovis Hearty Oats is the UK's first loaf baked with 50% wholegrain oats and 50% wheat flour. Premier Foods claims that it can help to maintain normal cholesterol; the company has received the backing of charity Heart UK.
The brand's marketing director, Jon Goldstone, is overseeing the initiative after Hovis conducted research to identify the most effective potential champions for the Hearty Oats product.
It highlighted women over the age of 35 as the best advocates because they tend to be key opinion-formers, health-conscious, early adopters of trends, and interested in social networking as well as Hovis products.
Relevant individuals were sent samples of the product and a website was set up that allows them to exchange feedback and recipe ideas.
Hovis is considering using brand advocacy as a marketing tool across all its ranges.
It has also recruited Caroline Jary, a former brand manager at Mars. As head of brand, she will report to
Goldstone and oversee activ-ity for Hearty Oats.
The product will also be supported by a TV spot which breaks on Friday. The ad, created by MCBD, uses contemporary vehicles and clothing to recreate 70s Gateshead, and is part of a wider £5m campaign.