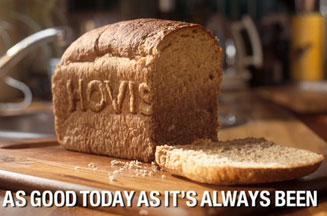 Hovis was re-launched last year. It now holds a 25% share of the wrapped bread market and has recorded a 6% lift in sales year-on-year.
Hovis will launch a range of Hovis rolls this year. The product will be backed by an extensive marketing campaign that will carry on the theme of its 'Go On Lad' ads which launched last year.
The company's Quorn brand is also undergoing a brand relaunch this year and will be backed by a new advertising campaign. The packaging for the product has been completely re-designed.