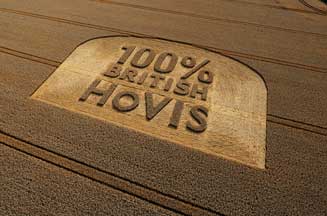 From January, the bread company said that only British wheat will be used to make products.
Brand-owner Premier Foods said the move will make the brand 'thoroughly British'.
It added that it has invested millions of pounds in the project.
Hovis claims it is the only major bread brand to introduce 100% British wheat across its full range.