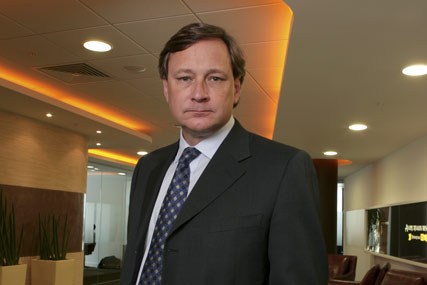 The co-founder of HHCL & Partners and former EMEA chairman at McCann Erickson said that he "loves the ad business" but will take a summer break before looking for a new job.
Howell said he will search for a role running a business after spending his time at ITV reporting to the former executive chairman Michael Grade and then the chief executive, Adam Crozier. He said: "I'm happiest when I'm leading. I have loved working in the TV business but I don't like not running the show."
However, one ad agency chief executive warned that Howell might not be suitable for every agency.
"Rupert could still do it in adland if perhaps not at the cutting-edge agencies. But he's still got it," he said.
Few in commercial TV were surprised at the news of Howell's departure last week. Crozier and the chairman, Archie Norman, are conducting a strategy review that removed Howell's role and will result in a new management structure.
Howell, 53, joined ITV in February 2008 and became closely associated with Grade, with the pair often meeting senior clients together. Howell was then, for a time at least, a contender for the job that eventually went to Crozier.
Responsible at board level for ITV's commercial and marketing operations, Howell angered some at media agencies with his attempts to build strong, direct relationships at a senior level with advertisers. Some also accused Howell, in private at least, of being driven by a large ego and personal agenda. However, others welcomed ITV's apparent willingness to engage more fully with its customers and Howell's role in this.
Howell cited his contribution towards ITV growing its share of the broadcast ad market for two years running and building "the beginnings of an interesting brand architecture" around a main channel and clear multichannel identities as his main achievements.
WILL ITV MISS RUPERT HOWELL?
John Overend, joint managing director, OPera
"Do I think the role was useful for ITV? Yes. But I wouldn't underestimate Adam Crozier's understanding of clients - he did once run one of the largest creative agencies in London."
Nick Theakstone, chief executive, Group M
"Is ITV going to collapse? Probably not, but what I'm interested in now is what is the strategy that Archie (Norman) and Adam (Crozier) have thought up that has no room for Rupert?"