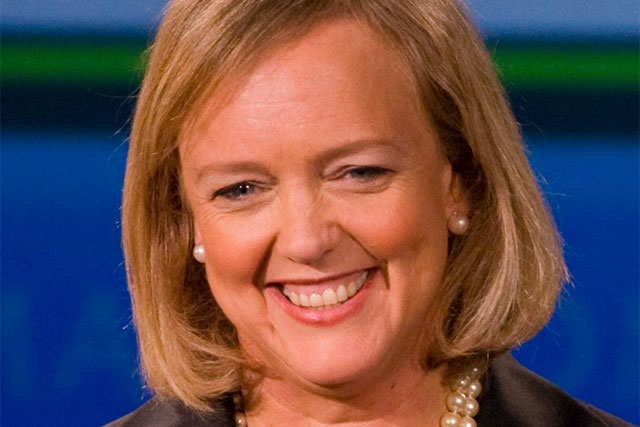 Whitman made a surprise appearance on stage with Salesforce chief executive Marc Benioff at the Dreamforce conference in San Francisco to comment on how HP's strategic alliance with Salesforce is vital to its turnaround plan.
She said: "Is this not the most exciting time to be in technology. IT is becoming more important every single day. Who thought 20 years ago marketing would be a technology business?
"We have to turn around Hewlett Packard by taking one of the great icons of Silicon Valley and pulling it into the 21st century."
During the keynote Salesforce cited predictions from Gartner that claim by 2017 chief marketing officers will spend more on technology than their chief information officer counterparts.
Benioff claimed everything will soon be internet connected and cited as proof the Philips Sonicare toothbrush, which is Wi-Fi based and GPS-located.
He said: "Everything is going to be on the net and all of these things are going social, they're going mobile they're going cloud they are getting connected.
"When I go to my dentist he's not going to ask 'did you brush?'. He's going to ask 'what's the log-in to your Philips account?' When we look at what is happening in the world there's never been a more exciting time."
The toothbrush is part of Philips' vision of making the world a "healthier and more sustainable" place. Philips has launched a new "innovation and you" brand to enable more innovation to make people live more healthy lifestyles.
Jeroen Tas, chief information officer at Philips, said: "My daughter is a junior diabetes patient – I would like to track how she is doing, she would like to track her condition with kids her same age and talk about it. These are the type of things we would like to do.
"We can actually send you a video of the beating heart of your unborn baby – you can share it with your friends and give you all the information you need to become a great parent."