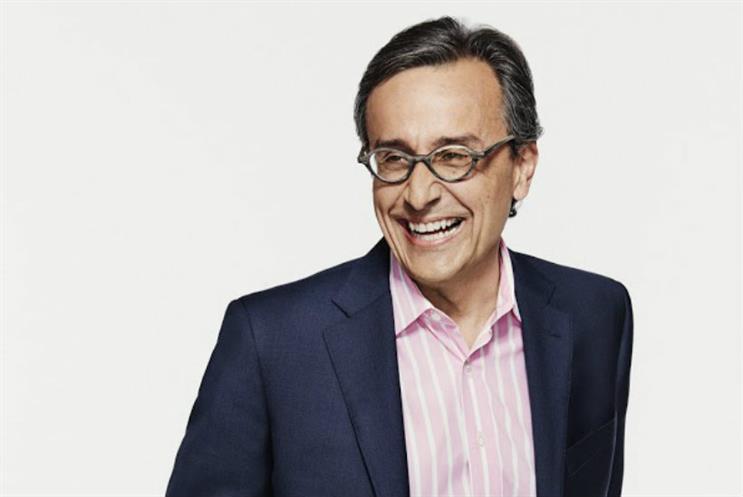 HP was the first brand this year to issue an ultimatum to agencies: put more diverse staff onto the account, or else. The PC and printer maker's roster of agencies – BBDO, Fred & Farid, and Gyro – were given a month to propose how they would boost the number of women and ethnic minorities in senior account positions.
Asked whether HP had evidence up its sleeve that diversity led to better output, Lucio said: "That's our bet.
"Our bet is that when the staff we have adequately represents populations we serve, our output will improve."
After a visit to design agency Ideo, Lucio said he was impressed by the way the company hired for cultural contribution, not cultural fit. "It delivers a higher innovation rate," he said. "We believe that having a more diverse team in place will translate into better work, no question."
Lucio says five of his top ten marketers are women. And HP's marketing team comprises 30% ethnic minorities.
The proposals from HP's five agencies have landed in Lucio's inbox. He wouldn't comment on specifics, but said he was "incredibly pleased" by the agencies' commitment.
"If we are able to live by what we have reviewed in the first meeting, we will see a significant improvement in the representation of women and people of colour in top leadership positions in creative and strategy," he said.
Asked whether he would fire an agency that couldn't make good on its promises in a year, he said: "We could do anything. We could change agencies." He added that it "was not about the numbers, but business imperative."
According to Lucio, 50% HP's personal systems buying audience is female. The number is more like 45% on printers.
Reinventing HP
It has been almost a year since HP split into two companies, HP Inc and HP Enterprise. The former deals in personal systems and printers, while the latter covers infrastructure, software and services.
Lucio, formerly Visa's chief marketing officer, joined the company in May last year. The split took place six months later.
"The process [of splitting] is both challenging and interesting – you want people to embrace what the company is going to be," he said. Lucio created the architecture for HP's brand positioning, "Keep reinventing", to keep the brand on-track during the split.
But Lucio continues to face a challenge in furnishing HP Inc with some cool, as the wider PC market struggles.
HP lost its number one position in the market to Lenovo last year. And in its third quarter, HP reported net earnings of $783m (£643m), down from $854m over the same period the prior year. Revenue was down 4% year on year to $11.9bn.
Lucio said HP had strong awareness, but lacked an "emotional" connection with consumers.
He pointed to a soon-to-launch campaign for HP's printers, which focuses on people printing out their smartphone photos.
"People are significantly more attached to the tangible, so the insight is that in a post-digital world, people will discover the beauty of the tangible," he said.