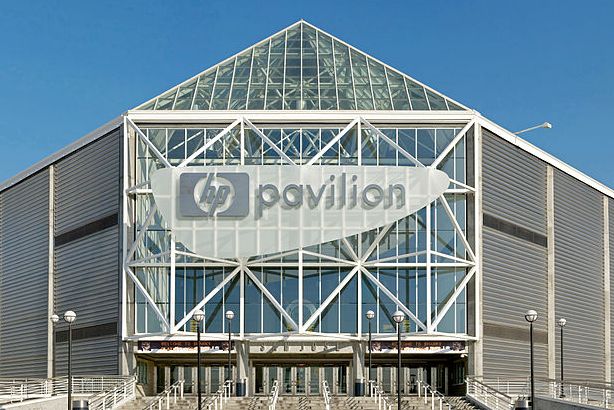 One year after HP rolled out its diversity initiative, the company's agencies have exceeded their targets for female representation, but are falling short in terms of minority representation.
Last year, HP asked all of its agency partners to set, plan for, and achieve diversity targets for female and minority representation for the teams working for them, both in terms of overall representation and leadership positions.
"We're moving in the right direction," said HP chief communications officer Karen Kahn. "The diversity program is not an HR initiative – it's a business initiative. We tend to look at it in the framework of larger business results."
BBDO Worldwide, Fred & Farid, gyro, PHD, and Edelman all exceeded their goals for women representation by more than 5%. Broken down further: women now make up 61% of HP's account teams and 51% of senior roles.
However, minority representation is below target for three agencies: BBDO (falling short by 8%), Gyro (24%), and Edelman (4%). Minority representation at the PR agency actually fell by 10% as a percentage of staff and by one staffer in absolute numbers; it also dipped 5% in leadership positions.
"We're not seeing enough candidates and there's a lot of unconscious bias in hiring," Kahn said. "We're focused on our side and trying to work with the agencies to ensure they're looking at new ways to bring in new talent and that their hiring managers are trained and there's not bias in the system, which we all know exists."
Earlier this year, Richard Edelman, the eponymous CEO of the PR firm, made the controversial comment that women need to "speak up" more.
"Well, I have a personal opinion about that," Kahn said. "I think they're learning. I think sometimes you have to have a bad experience and you learn how to be more sensitive. I do know Edelman and Richard well, and I do think he's someone authentically dedicated to doing the right thing."
Kahn added, "When we were at Cannes Lions, he brought Jesse Jackson over to advocate for the industry, so Richard is a great advocate. But when you're inside baseball sometimes, like we all are in PR land, we're so great at helping everybody else that we're not so great at helping ourselves the same way. It's like the shoemaker's children."
PHD also shed minority representation as a percentage of staff (2%).
Three of five agencies saw a positive, upward year-over-year trend. And 8% of all employee growth from year-over-year were minorities, the scorecard said.
Independent advertising shop Fred & Farid is also the only agency to hit both categories for minority representation. Kahn singled out Fred & Farid and BBDO for praise, saying they "moved the needle."
In the past year, HP's agencies launched more than 15 initiatives to increase minority representation and diversity, such as "new recruitment processes, partnerships to strengthen the talent pipeline, and policies to better meet the needs of target groups."
Kahn said the numbers were audited by HP's legal team and reviewed every quarter.
"We feel like the only way to really drive change is to be super transparent," Kahn said. "Not every number is an amazing number. The percentages tell a small part of the story."
She added that one of HP CMO Antonio Lucio's beliefs is, unless the company is enormously transparent, it will be in the same place a year from now and "this will just be a little number so we can check the box and feel good about ourselves. That's not what this is about."
HP challenges agencies again
Earlier this week, HP threw down another gauntlet to its agencies: "to define specific underrepresented groups by country and set clear objectives, measurements, and plans to increase diverse talent on HP business."
The agencies have to deliver HP their plans to execute this task within 30 days, Kahn said.
As part of this broader effort, HP has also created a partnership with Cannes Lions and awarded a grant to AdColor to assist in minority recruiting.
The Cannes Lions initiative is essentially a program for underrepresented groups similar to the festival's "See It Be It" program for women, taking a "new stable of young creatives through Cannes, the judging process, creative submission process, and mentor them," Kahn said.
In addition, HP will continue to sponsor the 3% Conference, funding their global livestreams, and sponsor Free the Bid, an organization founded a year ago that's swelled its ranks to 450 women, addressing the "last part of systemic change, which is women in creative leadership and leading out in production houses."