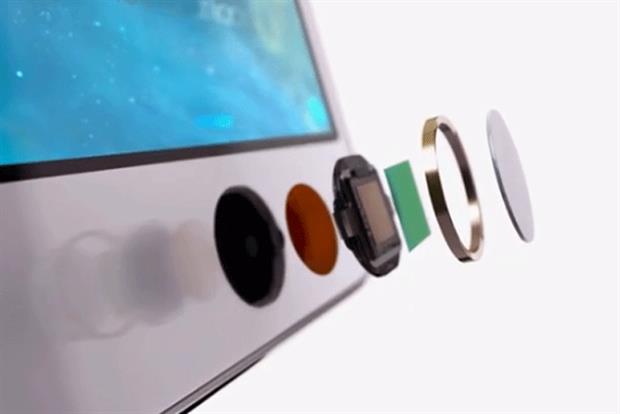 HSBC launches biometric security to eliminate passwords
HSBC is launching biometric security to 15m banking customers to eliminate the need for a password or memorable security information such as place names or dates.
Instead HSBC and First Direct customers will be able to use voice recognition and touch security services to access their accounts.
Rival Barclays has already introduced voice recognition software, but has limited it to certain clients.
HSBC UK head of retail banking and wealth management Francesca McDonagh called the initiative "the largest planned rollout of voice biometric security technology in the UK".
She added: "The launch of voice and touch ID makes it even quicker and easier for customers to access their bank account, using the most secure form of password technology - the body."
Nuance Communications is supplying the voice biometrics technology, which cross-checks against over 100 identifiers including both behavioural features such as speed, cadence and pronunciation, and physical aspects including the shape of larynx, vocal tract and nasal passages.
Source: BBC
Amazon acquires rights to Woody Allen movie and TV series
Amazon Studios has acquired the theatrical and streaming rights to Woody Allen's latest feature film.
The film, which is as yet untitled, is a romantic comedy set in the 1930s starring Kristen Stewart and Blake Lively and is due to be released in cinemas this summer.
Following its cinema run, the film will be available exclusively to Amazon customers on the company's Prime Video service.
Allen is also creating a six-episode television series for Amazon, which will star Miley Cyrus.
Source: City AM
Uber losing $1bn a year in China
Uber is losing more than $1bn (£699m) a year in China as it struggles against a "fierce competitor".
Uber CEO Travis Kalanick made the admission while speaking in Vancouver when he told the event that "we're profitable in the USA, but we're losing over $1bn a year in China".
Uber's market share in China is dwarfed by the country's largest taxi app Didi Kuaidi.
Kalanick said: "We have a fierce competitor that's unprofitable in every city they exist in, but they're buying up market share."
Uber is available in over 40 cities in China and it announced last year that it would expand into 100 Chinese cities over the following 12 months.
Didi Kuaidi is backed by Chinese tech giants Tencent and Alibaba and has now also partnered with Uber's rival US ride-sharing service Lyft.
Source: BBC
'Ride me all day for £3', 'Are you beach body ready?', 'Taste the Bush', 'The only Aussie we don't want to get out'. These four ad taglines and their accompanying imagery caused serious offence in 2015, and grabbed the nation's attention for all the wrong reasons. But, does the old adage that all publicity is good publicity ring true in these cases? Do people like to feel outraged to some extent, or are we reaching the point where bad-taste ads put consumers off a brand for good?
High-profile hacking cases and daily bombardments of unwanted marketing interventions in personal browsing and leisure time are forcing consumers to rethink what data they share and with whom they share it. Marketers have to reframe the data issue.
If you watch one video today...
...then don't watch a video, listen to our latest Marketing Mind podcast. Hosted by editor Rachel Barnes and featuring planning partner from BMB, David Bain, and features editor Rebecca Coleman, this month's episode explores good and bad taste in advertising (including one creative's view on the most tasteless campaign she's ever produced).